What could be more challenging than pretending to adore a gift item you actually can't stand? You probably already know the answer. It's selecting gift items while wrestling with the nagging worry that whatever you pick, the recipient might not like it. But fear not, dear reader. Your House Garden is here to assist you. The simplest way to find a thoughtful gift for a friend or loved one is to consider their leisure activities. Their hobbies will guide you towards fantastic gift ideas they'll truly cherish.
Here, we present 59 of the finest hobby gifts we've come across in the past year. We've organized them by various types of hobbies, and nearly all these gift options are priced at under $50. Our selections are suitable for almost anyone on your gift list.
Let's begin!
Creative Hobbies
1. Painting: The Original Buddha Board

Many painters need to refine their ideas before they can bring their envisioned artwork to life. That's where "The Original Buddha Board" comes in. It's a unique gift that offers artists a creative outlet by letting them paint with water on a 12-inch by 9-inch absorbent canvas. After about five minutes, the water dries up, and the image vanishes, leaving the board ready for another masterpiece.
The board can be placed on a stand with a built-in water reservoir and includes a high-quality bamboo paintbrush that adds a stylized, rich quality to the artwork, reminiscent of Japanese art. Unlike cheaper alternatives, this gift is dependable and robust. It's a favorite among mindfulness practitioners who use it to express themselves and then "let go" as their artwork fades away.

2. Drawing: Derwent Sketching Wallet
For those who enjoy drawing but don't always have a sketchbook handy, capturing beautiful moments can be quite a challenge. The Derwent Sketching Wallet offers a practical solution for artists who are constantly on the move. Derwent, known for its top-notch fine art pencils, has assembled an impressive collection of these pencils in this convenient "wallet."
When folded, it measures 10 inches by 7 inches, making it easily portable in a purse or bag. Upon opening it up, you'll find a comprehensive set of tools, including six Derwent graphic pencils (ranging from 2H to 6B), an onyx pencil, one dark pencil, and three tinted charcoal pencils, along with two water-soluble sketching pencils (4B and 8B). Additionally, the wallet contains a sharpener, an eraser, and an A5 sketch pad. This compact and well-crafted kit contains everything you need to create art on the go.
3. Origami: Origami Paper Case Box Organizer


If you have a friend or family member who's passionate about origami, they probably receive origami paper as gifts quite often. It's a thoughtful choice, as every dedicated origami enthusiast needs a good supply of paper. But have you considered where they store all that paper? Strictly Origami has designed a sleek and practical open storage box for this purpose. It can comfortably hold up to 1000 sheets of 6-inch by 6-inch origami paper (there's also a smaller 3-inch by 3-inch version available). This organizer features twelve shelves to protect and neatly organize the paper by color.
What sets this organizer apart is its durability and craftsmanship – it's proudly made in America using high-quality Baltic birch wood. Serious origami enthusiasts know that leaving their paper stacked on a table can lead to creases and discoloration. That's why this storage box makes for a truly cherished gift for anyone deeply committed to the art of origami.
Writing Hobbies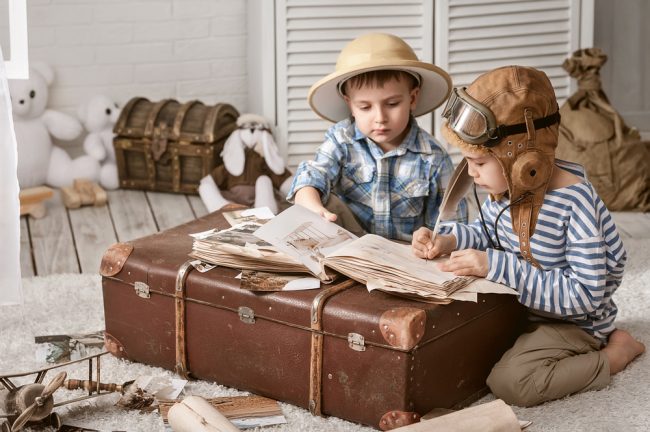 4. Journaling: Dina Wakley Multi-Media Journal

Many experts, including medical professionals and self-help advocates, often recommend journaling as an excellent method for maintaining focus on goals, reducing stress, and combating depression. However, you don't have to settle for the typical blank, white-paged diary. A fantastic gift option for someone who enjoys keeping a journal is an "art journal" like the Dina Wakley Multi-Media Journal.
This particular journal offers the opportunity to unleash one's creative flair. Its pages are crafted from various materials, including brown craft paper, canvas, burlap, and textured cotton rag paper. These diverse surfaces allow the writer to use a range of tools, from standard pens to watercolors, to express their thoughts through both words and art.
The journal's design is impeccable, featuring a sleek black matte cover and pages securely bound within a sturdy spine that lays flat when opened. Furthermore, its dimensions of 8½ inches by 10½ inches make it a perfect fit for your beloved journal-keeper.
5. Scrapbooking: LuxCraft Rolling Scrapbook Tote Craft Bag

When it comes to finding the perfect gift for your favorite scrapbook enthusiast, you'll discover many options, but most of them consist of stacks of supplies they might already own. That's why our gift recommendation for a scrapbooker is something truly exceptional – a versatile home organizer that also makes it a breeze for them to transport their scrapbooking materials to classes, gatherings, or workshops.
Introducing the Luxcraft Wheeled Travel Bag for Crafters, a high-quality solution crafted from durable canvas and designed with the same attention to detail as an aircraft carry-on. It boasts a telescoping handle and rolling wheels for effortless mobility. Inside, you'll find a spacious compartment measuring 15 inches by 7 inches, along with nine interior pockets, three deep exterior pockets, and two removable storage pouches, many of them equipped with zippers. This bag offers ample room to accommodate even the most dedicated scrapbooker who's loaded with supplies and frequently on the move.
6. Blogging: LapGear Deluxe Laptop Lap Desk

Bloggers often face physical discomforts such as backaches, eye strain, and the risk of conditions like carpal tunnel syndrome. To help them alleviate these health concerns, consider a thoughtful gift for the blogger who seems inseparable from their workstation: a high-quality lap desk.
This deluxe laptop desk is carefully designed with both functionality and comfort in mind. It features two supportive bolster pillows and a secure stop bar on the bottom to ensure that the desk stays firmly in place on the lap. The non-slip top surface can accommodate laptops as large as 17 inches. On the right side of the desk, there's a precision-tracking mouse pad and a convenient slot to hold a cell phone.
What's more, the LapGear Deluxe includes an "airflow channel" to provide ventilation and dissipate any heat generated by the computer's operation. It's available in your choice of either a wood or silver finish, making it a stylish and practical gift for any dedicated blogger.
Reading Hobbies
7. Readers: ExcelMark Hand Held Embosser – Style 39

Are you considering giving a passionate reader a book as a gift? Well, you'd better be well-versed not only in their literary preferences but also in the extensive list of books they've already devoured. Selecting a book for someone who might have already read it can be quite a risky endeavor. That's why we recommend taking a completely different approach.
Instead, why not consider a meticulously crafted book embosser that allows them to mark the books they own as uniquely theirs? The ExcelMark Hand-Held Embosser employs state-of-the-art technology to emboss custom-chosen identification seals elegantly, raised 1 5/8 inches in size, onto the title pages of books, as well as other items. To add an extra touch of uniqueness, you can even opt for gold foil seals to place inside the books before embossing them. This presents a wonderful opportunity for any dedicated reader to label their books for all time proudly.
8. Collecting and/or Reading Comics
Comic books, despite their modest beginnings, have seen an explosive rise in popularity, attracting numerous dedicated readers and collectors today. However, when selecting a gift in this realm, it's important to be aware of your recipient's preferred comic book publishers. To cater to a wide range of tastes, we'll provide suggestions for fans of the two most iconic comic book universes of all time.
For aficionados of the Marvel Universe, consider the Marvel Encyclopedia. This impressive hardcover book was created in collaboration with the publisher itself. Inside, you'll find a wealth of information, including detailed and up-to-date A-to-Z entries covering 1200 Marvel characters and teams. The book also dedicates expanded sections to major Marvel figures like Thor and Spider-Man, accompanied by stunning visuals drawn from Marvel's extensive history.
The DC Comics Encyclopedia, crafted in partnership with the publisher, offers a similar experience. It's a comprehensive hardcover guide, fully illustrated and organized in an A-to-Z format. Within its pages, you'll discover an extensive array of information, including over 1000 distinct DC Comics characters and storylines.
Either of these options would make a fantastic addition to the coffee table of any comic book enthusiast. With just a bit of research, you can confidently make the perfect choice.
Cars and Motorcycles Hobbies
9. Repair and Restoration: Decorative Motorcycle Chain Ashtray With Bike Motif

Choosing a practical gift for a car or motorcycle enthusiast can be quite challenging. Chances are, if they're into repair or restoration, they probably already have the tools you might consider, and it's even more likely that you don't know their specific needs for specialized accessories. That's why Your House Garden suggests a different approach – a stylish container designed for car and motorcycle parts.
While it's marketed as an ashtray (and can certainly serve that purpose if desired), it's remarkably well-suited for holding various items, from lug nuts to fuses – all those pieces that tend to roll away or disappear when you need them most. This round container is meticulously hand-crafted from cold-cast resin, taking the shape of a motorcycle chain.
It measures approximately 5 inches by 5 inches and stands about 2 inches tall, making it easy to move around as needed. With its artfully designed mock bike parts on the bottom and the faux wrench that rests on one edge, this piece is so cool that your favorite mechanic may choose to display it on a shelf as a distinctive piece of garage art.
If you're looking for another gift idea for the car enthusiast who also enjoys a drink, consider a personal breathalyzer. Click the link to explore the top available options.
Music Hobbies
10. Playing: SlipGrip Mic Stand Holder For iPad

This gift suggestion may not be suitable for every musician, as a glance at a band or orchestra reveals the multitude of players and instruments in an ensemble. However, what many musicians share in common is their reliance on a microphone stand or music stand during performances. SlipGrip offers a range of products designed to help musicians transition from traditional sheet music to a modern electronic display.
The SlipGrip Mic Stand Holder For iPad is designed to be screwed onto a music stand, allowing it to swivel 360 degrees and securely hold the musician's iPad in a clamp that is precisely sized to prevent any accidental falls. How does this clamp accommodate various tablet sizes without springs or mechanical parts? SlipGrip provides a selection of holders, each tailored to different iPad models and sizes, as well as Android tablets (we've highlighted the iPad Pro 12.9 holder here, but they're all available on Amazon). These holders are robust, user-friendly, and can address several issues associated with using traditional sheet music.
11. Listening: XtremePro Portable USB-DAC Headphone Amplifier
A dedicated audiophile, or even someone who simply enjoys listening to music at home frequently, likely has an elaborate setup for their listening pleasure. However, when they download tracks onto their computer or phone, the quality often takes a noticeable hit – we're all familiar with the less-than-stellar sound of downloaded audio. This is where a USB-DAC headphone amp becomes incredibly useful.
Formats like MP3 tend to compress audio to a level that's far from optimal, and the built-in sound systems of computers or phones are often of lower quality. In contrast, a USB-DAC amp takes the original digital data and directly converts it to analog while also shielding the signals from interference caused by the computer or device.
While high-end USB-DACs can cost well over $100, this XtremePro model offers exceptional performance at a reasonable price point. It delivers surprisingly high-quality audio to headphones or earbuds, surpassing the audio quality you'd typically get from playing music directly from a computer or tablet. The XtremePro is compatible with most newer phone and tablet models, although you may need to include an inexpensive USB adapter cable to make it work with certain devices.
12. Collecting: Square Deal Recordings 12" Record Outer Sleeves
What's old is becoming new again, and in truth, most music enthusiasts have never abandoned their love for vinyl records, especially their cherished collection of vintage albums. The recent resurgence in the popularity of "real" records has led to more people investing in turntables and rediscovering the joy of listening to their vinyl collections.
One aspect that adds to the charm of these "special" records is their album covers. Many of them are genuine works of art and can be quite valuable. However, these cardboard covers are prone to damage and can quickly lose their value. Here's a simple and thoughtful solution for your favorite record collector: a pack of 100 Square Deal Outer Sleeves. These sleeves are constructed from 3 mm thick, high-quality polyethylene with robust seams, ensuring complete protection for both album covers and the records inside.
Each sleeve is generously sized to accommodate most double albums as well as standard albums and 45 rpm singles. Moreover, they are designed with a flush cut at the top, eliminating the need to deal with troublesome flaps. This gift may be affordable, but the protection it offers for your recipient's record collection is truly invaluable.
13. Dancing: FootMate System Foot Massager

Whether it's ballet, square dancing, or a night of dancing at a trendy club, one thing is for sure: when your friend or relative returns home, their feet are going to be seriously achy. That's where the FootMate system comes in as an affordable and thoughtful choice for the dancer in your life.
This foot massager and scrubber is proudly made in the USA and comes highly recommended by numerous podiatrists. It features a gentle inner brush that provides a soothing massage to the sole without causing irritation, along with stiffer outer brushes equipped with contoured bristles to smooth calluses and rough skin effectively.
Working together, these brushes promote circulation while cleansing and relaxing the feet. The device is compact enough to be used in either a bathtub or shower and includes suction feet for added safety. It even comes with a bottle of "rejuvenating gel" to enhance the overall soothing experience. Even if your recipient doesn't explicitly express their appreciation for this gift, their feet will be forever thankful.
Home Entertainment Hobbiest
14. Film Buffs: 1001 Movies You Must See Before You Die (7th Edition)

Even the likes of late greats like Roger Ebert or Pauline Kael may not have known the titles of every must-see film ever released. It's a safe bet that even the most dedicated film aficionado has some gaps in their extensive knowledge. There are certainly hidden cinematic gems out there that your favorite movie enthusiast has yet to discover, and "1001 Movies You Must See Before You Die" is the ideal resource for them.
The latest edition of this cinematic bible has been updated with recent titles. However, it remains an all-encompassing guide to classic films, some of which may have gone underappreciated or unnoticed, spanning the entire 20th century, including films as far back as "The Birth of a Nation."
This compendium spans nearly 1,000 pages and provides a treasure trove of facts, behind-the-scenes stories, production notes, and more for each movie. It also includes a wealth of full-color images and reproductions of movie posters. You'd be hard-pressed to find a more impressive coffee table book for a true film aficionado.
For The Kitchen
15. Cooks: Evo Oil Sprayer, Set of 2 Refillable Bottles

Oil, regardless of its type, is an essential ingredient in the kitchen. And any cook who has attempted to apply a delicate layer of oil knows how challenging that can be. Evo has come up with a solution that's so straightforward you'll wonder why no one thought of it sooner. It's an oil sprayer that operates without the potentially harmful aerosol propellants found in canned spray products like PAM. Instead, you simply pour your preferred cooking oil into the bottle and then pull the handle to distribute a consistent and fine mist of oil evenly.
These bottles are crafted from recyclable plastic that is free from hazardous substances like BPAs, DEHP, and latex. This makes them not only durable and resistant to breakage but also safe for use. Each bottle can hold up to eight ounces of various cooking oils (pre-printed sleeves for olive oil, peanut oil, and canola oil are included with the set). They can also be easily refilled by attaching the included funnel to the top of the bottle. Evo offers various sizes of oil sprayers, all of which are available on Amazon.
16. Bakers: Fox Run 3853 Marble Pastry Board

Many experienced bakers have a preference for marble rolling pins, especially when working with delicate dough like puff pastry. The reason is that a marble rolling pin, when chilled, keeps the dough cool and prevents it from sticking. Additionally, the weight of the rolling pin makes the task a bit easier. But can it get any better than that? How about a complete pastry board crafted from exquisite marble?
Enter the Fox Run pastry board, designed with bakers in mind. It boasts generous dimensions, measuring 12 by 16 inches, and is constructed from 100 percent natural marble, complete with rubber feet on the bottom for stability. If you chill this pastry board for about 30 minutes before rolling out your dough, it practically guarantees that the dough won't adhere to it. It also ensures that the fat or butter in the dough remains cool throughout the process.
Cleaning up the marble board is a breeze with just soap and water. Moreover, it serves as a stylish serving board, and its black color adorned with striking natural veins makes it an absolutely stunning addition to any kitchen decor. Your favorite baker may not have considered a marble pastry board before, but they'll undoubtedly be thrilled once they give it a try.
17. Canners: Square Mason Glass Jars With Gold-Finished Safety Button Lids (Case of 12)

Dedicated canners usually have all the essential equipment, from water baths to pressure cookers, along with an ample supply of jars and lids. So, when you're on the hunt for a gift that will genuinely delight them, what's left to consider? We were captivated by the vintage appeal of these square, authentic Mason canning jars, and we're confident that your gift recipient will be too.
Here's why they'll love them. Part of the joy of canning is sharing the delicious homemade foods with friends and family, especially during the holiday season. These jars will leave a lasting impression that ordinary jars simply can't match. Featuring single-piece gold lids with safety buttons, these jars exude a classic charm and hold eight ounces of culinary excellence. They're not just for storage in a cellar or attic; they're also perfect for showcasing in the canner's kitchen.
It's worth noting that the gold lids aren't suitable for hot-fill canning due to their limited plastisol content. However, these jars also come with standard high-heat lids for such purposes.
Beer and Wine Hobbies
18. Homebrewers: Weekend Brewer Fermentation Temperature Controller

In search of a fantastic gift to elevate the amateur brewer's hobby? If they're currently using standard equipment like a boiling pot and fermenter, possibly with a heat mat or heater, they might be relying on guesswork for maintaining the right temperatures. That's where one of the most considerate accessories comes into play – a fermentation temperature controller, promising a significant improvement in the quality of their brews.
The Weekend Brewer controller is compatible with both a heat mat and a full-fledged fermentation heater (please note that these items are not included). The brewer simply needs to insert the controller's temperature probe through the provided dip tube in a thermowell stopper, allowing the probe to sit in the wort or beer for precise temperature readings. After plugging the mat or heater into the controller, they can effortlessly set the desired fermentation temperature, ranging from 40 to 90 degrees, and let the machine take care of the rest. As an added bonus, this controller is equally effective for individuals who create their own wine or kombucha.
19. Wine Tasters: Wine Enthusiast Bonded Leather Wine Tasting Journal

Experienced wine connoisseurs aren't interested in trying the latest "wine in a box" or even a random bottle from the local supermarket or liquor store. Unless you're prepared to spend hundreds or even thousands of dollars on a rare vintage, the best gift you can give them is an accessory they can use during their tastings. While they might have all the glassware, stoppers, decanters, and perhaps even a wine fridge they could ever need, there's one essential they'll always require: a place to document their tasting notes.
Enter this refined bonded leather wine-tasting journal, produced and offered by the renowned wine-tasting authority, Wine Enthusiast. Not only is it beautifully crafted, but it's also perfectly organized for dedicated wine tasters. Each page includes fields for entering the wine's name, vintage, producer, denomination of origin, purchase location, price, and detailed notes on appearance, aroma, flavor, and rating.
There's even a section where the bottle's label can be affixed. The leather cover boasts a timeless burgundy hue, the 155 inner pages feature ivory bond paper, and a gold ribbon page marker adds a touch of sophistication. Adding to its charm, the entry descriptors are presented in both English and Italian. With this gift, your recipient can select any wine they desire to taste, and they'll always remember your thoughtful gesture when recording their tasting experiences.
Participation Sports
20. Runners and Joggers: Oh Ball Premium Massage Ball Roller

Both casual joggers and dedicated runners often share a common post-run experience: sore feet. While a soothing soak can provide some relief, it doesn't always suffice. For those dealing with uncomfortable arches or more severe issues like heel spurs or plantar fasciitis, experts frequently recommend using a massage ball to work the soles of their feet.
However, if you've ever attempted to roll your feet over a standard ball, you likely know the frustration of the ball constantly rolling away. Enter the Oh Ball, crafted from maple hardwood, which ingeniously solves this problem. It features military-grade paracord ropes equipped with handles, allowing runners to hold the ropes easily, position the ball precisely where their feet need attention, and apply the desired amount of pressure.
A 20-minute session with this tool works wonders for alleviating serious foot pain while also enhancing flexibility, blood flow, and range of motion. Furthermore, it offers as much, if not more, relaxation compared to a traditional soaking session in a tub. The Oh Ball comes in two sizes, micro and large, and is often recommended by therapists. It makes for a thoughtful gift for the runner or jogger in your life.
21. Bikers: Gore Bike Wear Oxygen Gloves

Embarking on long-distance bike rides can be a demanding endeavor, and a firm grip on the handlebars can take a toll on a rider's palms and the heels of their hands. While your friend or relative might already own a pair of biking gloves, why not treat them to the very best, crafted by the company renowned for its high-quality outdoor gear?
These fingerless oxygen gloves are meticulously crafted by Gore, the creators of the beloved Gore-Tex garments adored by campers, hikers, and sports enthusiasts. These gloves are designed for a snug fit, offering the utmost comfort with gel padding on the heel of the hand and foam padding on the palm to absorb road vibrations. They also feature a silicone coating for an enhanced grip and nylon/elastane on the back of the hand to wick away sweat effectively.
To top it off, the Gore gloves include a thumb patch that can be used to wipe away and absorb excess sweat from other parts of the body. With easily adjustable Velcro for the perfect fit and reflective tape for safety, it's evident that Gore has considered every detail to make these gloves as exceptional as the rest of the company's products.
22. Pool Players: AdvPro Name Personalized Custom Pool Room Neon Sign

Whether it's based on valid reasons or simply superstition, pool and dart players tend to be quite particular about their cues or darts. You might invest in the finest set of cues or darts available, but chances are, after using them in front of you, they'll revert to their trusted favorites once you leave. Unless you have precise knowledge of the cues or darts they've been longing for, buying them as a gift can be a risky endeavor. Instead, Your House Garden recommends focusing on enhancing their environment, specifically their pool or game room, with a thoughtful decorative item.
For avid pool players, consider gifting them the AdvPro personalized neon sign. This modern aluminum light box measures 12 by 8.5 inches and is illuminated by LEDs. Its centerpiece features "(X's) Billiards Room," with stylish graphics adorning the sides and bottom. The 3D engraving is created using clear acrylic, and you can personalize it with the recipient's name, resulting in an elegant yet somewhat funky wall decoration that's perfect for a billiards room.
23. Dart Players: Neonetics Darts Neon Wall Clock

Now, for a darts-themed gift that takes a different approach. Instead of a sign, imagine gifting a remarkable neon wall clock that closely resembles a dartboard (with the exception of the hands and time markers, of course). This 15-inch Neonetics clock boasts an art-deco-style chrome rim, a hand-blown glass ring illuminated with green neon, and a quartz movement clock powered by a simple AA battery. It's an unconventional and distinctive piece that's sure to be well-received.
Or you could just get them one of the best electronic dartboards which the Your House Garden team has thoroughly reviewed.
Bonus Gift  –  The Crane 8 by Origami Bicycles, The Ultimate Folding Bike
The Origami Crane 8 is the company's top-selling all-purpose folding bicycle. Equipped with 1.75-inch wide tires, it offers commuters a comfortable ride on various road surfaces.
Crafted from high-quality 7005 aluminum and featuring an 8-speed drivetrain, this bike is both lightweight and versatile, making it suitable for maneuvering through city traffic, tackling hills, or cruising on open roads.
With a rear rack for flexible cargo carrying and fenders to shield the rider from the elements, it's well-equipped for different riding conditions. Additionally, the ergonomic grips and saddle ensure that your hands and body remain comfortable during extended rides.
Origami is currently working on introducing an electric-assist folding bike called the Firefly to the market. We're eagerly anticipating the opportunity to try one out!
Spectator Sports Hobbyists

24. Hardcore Fans: Crockpot SCCPNFL600 Slow Cooker

The perfect gift for sports enthusiasts greatly depends on their favorite team(s). A Tom Brady jersey might not resonate with someone who's an avid Lakers or Manchester United supporter. However, given that NFL football holds the top spot in American sports and has a growing global following, we'd like to suggest a gift that's ideal for any football fan, especially those who enjoy tailgating.
One of the quintessential foods for pre-game festivities or post-game celebrations is chili. What better way to enhance a tailgate party than by preparing chili at home and then bringing it to the game in a crockpot that proudly displays their team spirit? These NFL-approved, 6-quart slow cookers are crafted by Crock-Pot, ensuring their quality, and they feature the logo of your recipient's favorite team on both sides of the control knob. This crockpot allows your recipient to whip up a batch of chili that can serve a group of at least seven people, and the secure locking lid guarantees that nothing will spill during the journey to the game. Just make sure your friend or relative plans to invite you to the tailgate party!
Adventure Sports Hobbies
25. Rock Climbers: ACTIK Headlamp, 300 Lumens, Active Lighting

For a dedicated rock climber, selecting their shoes, harness, rope, quickdraws, and other equipment is a matter of utmost importance, as their safety and even their life may rely on these choices. In line with many other gift categories, the best choice for a climber is often an accessory they may not already possess.
In this instance, we'd like to introduce a product that will enable your favorite climber to embark on nighttime climbs. The ACTIC headlamp is battery-operated and comfortably fits on the head, equipped with multi-beam headlights that produce an impressive 300 lumens of light. It also offers compatibility with a separately available rechargeable CORE battery system.
The headlamp provides ample flexibility with five modes: standard, maximum autonomy, maximum power, proximity, and strobe. Moreover, it includes the option to switch between white and red lights, which can be particularly useful for avoiding blinding fellow climbers or for discreet movement in various scenarios beyond rock climbing. The ACTIC headlamp is offered with a headband in your choice of black, blue, or green.
26. Slackliners: Driftsun Slackline Trick Line Complete Kit

Mastering slacklining is already a challenging feat, and when it's time to delve into tricklining, the difficulty level ramps up significantly. We're not talking about basic maneuvers like turning around on the line or walking backward; we're delving into the realm of bouncing and spinning that leaves onlookers in awe. While some folks find enjoyment and satisfaction in the physicality and challenge of standard slacklining, many are hesitant to attempt daring stunts. With this gift, you can give them the added boost of confidence they need.
Tricklining requires a different kind of line compared to the standard slackline. It calls for a more resilient and springy line capable of absorbing the impact from landing after aerial tricks. The Driftsun Trick Line Kit provides precisely that, featuring a lightweight (3.3 pounds) 50-foot-long, two-inch-wide line made from trampoline-style nylon webbing adorned with rubberized graphics for enhanced performance and grip. If you've ever experienced the bounce of a trampoline, you'll appreciate the significant difference that springy webbing can make when launching into the air. Notably, this webbing boasts a remarkable strength of four tons and can support up to 330 pounds of weight.
In addition to the trick line, the kit includes a high-tension hold ratchet equipped with a safety lock, two backup lines, two tree guards, and a convenient bag to keep all the components organized. While searching for a superb gift for slackliners, the Driftsun Trick Line Kit quickly rose to the top of our list.
Outdoor Sports and Activities
27. Campers: Portable Hand Crank USB LED Camping Lantern

Even those who hike casually understand that the choice of socks is nearly as crucial to comfort as the boots they wear. Proper hiking socks can prevent blisters and discomfort, turning long hikes into enjoyable adventures rather than grueling ordeals. Fortunately, there are numerous excellent options available from renowned companies like Wigwam and Smartwool. However, if you gift a pair of Darn Tough socks to your hiking enthusiast family member or friend, you'll earn their everlasting appreciation.
It's essential to note that these socks come with a relatively higher price tag. Nevertheless, they come backed by an unconditional lifetime guarantee, effectively making them an investment rather than just a pair of socks. Darn Tough products are proudly manufactured in Vermont and crafted from a blend of 61% Merino wool, nylon, and spandex. This unique composition renders them breathable, exceptionally comfortable, and quick to dry.
The socks are treated with antimicrobial properties to combat bacteria and prevent odor buildup. They also feature cushioning on the bottom for added support, while their precisely engineered fit prevents blisters, slipping, and bunching. Available in sizes ranging from S to 2X, these socks may not be what people expect as a gift, but in this case, they'll inspire love from the very first wear.
28. Hikers: Darn Tough Hiker Micro Crew Cushion Socks

Even occasional hikers understand that the choice of socks is nearly as crucial for comfort as the boots they wear. The right hiking socks can prevent blisters and discomfort, transforming long hikes into enjoyable experiences rather than grueling ordeals. Fortunately, numerous excellent options are available from companies like Wigwam and Smartwool. However, if you gift a pair of Darn Tough socks to your hiking enthusiast family member or friend, you'll earn their eternal gratitude.
It's important to note that these socks come with a relatively high price tag. Nevertheless, they are backed by an unconditional lifetime guarantee, effectively turning them into an investment rather than just a pair of socks. Darn Tough products are proudly made in Vermont using a blend of 61% Merino wool, nylon, and spandex.
This unique composition makes them breathable, exceptionally comfortable, and quick to dry. The socks are equipped with antimicrobial properties to combat bacteria and prevent odor buildup. They also feature cushioning on the bottom for added support, while their precisely engineered fit prevents blisters, slipping, and bunching. Available in sizes ranging from S to 2X, these socks may not be what people typically expect as a gift. However, in this case, they're bound to inspire love from the very first wear.
29. Fishermen: Lightingsky Submersible Fishing Light/Fish Finder

Let's make it clear that this gift idea might not be appreciated by the occasional angler who goes out once or twice a year, standing on a bridge with a cheap rod in one hand and a beer in the other. This submersible fishing light is tailored for dedicated sportsmen or sportswomen who embark on their boat early in the morning or venture out at night in pursuit of their prey. These true enthusiasts will be astounded by how many fish they've been missing out on once they attach this light to their boat's 12-volt electrical system (or, for shore fishermen, their car battery) and submerge it into the water.
The exceptionally bright green LEDs on this five-sided lamp (alternatively, there are blue versions for attracting prawns and white ones for general underwater visibility) draw in plankton and other small aquatic life – the natural prey that large fish instinctively gravitate toward.
As a result, this leads to a bountiful catch for fishermen, some of whom claim that their haul size increases by five or even ten times after deploying the LightingSky unit in the water. Furthermore, these LEDs have a lifespan of 50,000 hours of use, which is eight times longer than a lamp featuring halogen bulbs. Just ensure your gift recipient invites you over for a delicious fish fry.
Gardening Hobbies
30. Indoor Gardeners: Moolon Automatic Watering Globes, Pack of 4

Statistics reveal that indoor gardening is becoming increasingly popular among people from diverse backgrounds who are striving to create healthier and better homes. This trend is not limited to elderly individuals or those who lead a predominantly indoor lifestyle. Whether your gift recipient is nurturing indoor seedlings, maintaining a few meticulously cared-for houseplants, or dedicating the majority of their free time to tending a home filled with stunning blossoms, a significant portion of their gardening routine revolves around the essential task of watering.
These Moolon Automatic Watering Globes offer a practical solution for gardeners who either find the act of watering to be a tedious chore or need a reliable way to ensure the well-being of their smaller plants when they must be left unattended for up to two weeks. Crafted from sturdy glass, these thick globes are incredibly easy to use. Just fill them with water, insert their stems into the soil next to the plant, and they will release moisture intermittently, precisely when it's needed. This four-pack includes globes in various vibrant colors, such as green, blue, purple, and multi-colored options. Not only are they functional, but they also serve as a stylish addition to your home's decor.
31. Hydroponic Gardeners: CoolGrows 24x24x48" Mylar Hydroponic Grow Tent

Hydroponics is a burgeoning hobby that entails cultivating plants without the use of traditional soil. Aspiring hydroponic gardeners often set up their starter kits on tables or racks. If you're looking to assist a family member or friend in advancing their gardening skills, consider gifting them a hydroponic grow tent.
This specialized tent is designed to reflect light, reducing energy costs while ensuring that ample light reaches the plant canopy below. It aids gardeners in optimizing their available space and simplifies the management of pests and odors.
While high-quality hydroponic grow tents can cost a substantial amount, the CoolGrows unit is an excellent choice for beginners. Its outer canvas material is constructed from sturdy, double-stitched, and tear-resistant 600D fabric. The inner lining is crafted from 95%-reflective Mylar, which efficiently reflects internal light and prevents harmful sunlight from reaching the plants, all while retaining heat.
The robust metal bars and connectors provide stability and durability. Additionally, the tent features a convenient viewing window, which can be covered with a flap if desired, as well as hanging bars and a Mylar spill tray inside. For those in need of larger sizes, they are also available.
32. Outdoor Gardeners: Ohuhu Garden Kneeler And Seat With Tool Pouches

How can you recognize an enthusiastic outdoor gardener? It's quite simple: during the summer months, their jeans are consistently marked with knee stains. You likely know at least a few individuals like that, and it's your duty to shield them from this unmistakable and unsightly consequence with a top-notch and practical garden kneeler.
The Ohuru kneeler sets the gold standard in this regard. This isn't solely because of its elevated, extra-thick EVA (ethylene-vinyl acetate) kneeling pad, which is thoughtfully designed to safeguard knees from strain. It isn't just due to its robust steel pipes that provide support and feature handles, allowing gardeners to elevate themselves when their work is complete.
The Ohuru kneeler goes above and beyond by transforming into an attractive garden bench when flipped over. This bench can support a weight of up to 330 pounds. As an additional perk, two pouches can be attached to the handles to conveniently accommodate all the necessary garden tools your recipient may require.
Tech Hobbies
33. Programmers: CanaKit Raspberry Pi 3 Kit With Power Supply

Professional programmers may not find this gift particularly appealing but keep in mind that we're targeting hobbyists here. Amateur coders will likely find the CanaKit quite exciting as it offers a fascinating alternative to a traditional desktop or laptop. The Raspberry Pi, which is at the heart of this kit, is a compact yet fully functional Linux computer, roughly the size of a driver's license or credit card.
It can be connected to a monitor or TV and paired with a portable device's keyboard. This setup allows users to experiment with Linux (special Raspberry Pi versions are available) and delve into programming languages like Python and Scratch. For those with more advanced skills, Raspberry Pi provides the opportunity to emulate classic machines and software such as Spectrum and Windows 3.0, run vintage arcade games, and even operate a robotic arm.
The CanaKit package includes the latest Raspberry Pi model, the 3B, featuring a quad-core 1.2 GHz processor, one gigabyte of onboard RAM, built-in WiFi, and Bluetooth capabilities, and comes complete with essential accessories like a micro USB power supply, heat sinks, and a protective case. It's capable of running many older applications and can even handle some newer ones, like Kodi for streaming video. However, its primary appeal lies in the sheer fun and experimentation it offers to users.
34. Computer Builders: Plugable USB 3.1 10Gbps SATA/SSD Dock

For many years, budding tech enthusiasts got their initial hands-on experience with computers by assembling their first desktop machine. Building a computer from individual components was the only viable option for many teenagers and young adults who wanted to own their own system.
However, the landscape has changed for today's younger generation, as desktop computers have been replaced by iPads in classrooms and homes. Nevertheless, there remains a sizable community of adults (and some tech-savvy kids who enjoy tinkering) who derive immense satisfaction from constructing and reconstructing computers that are far more modern than their "first love."
A gift that would undoubtedly be well-received is a versatile hard drive dock that enables them to clone drives, recover data, and set up temporary external drives. This single-bay, single-chip Plugable model offers all the features they could desire, supporting solid-state drives, SATA (I, II, and III) hard drives, and hybrid drives of any capacity in both 3.5- and 2.5-inch form factors.
It connects via SuperSpeed+ USB 3.1 Gen2, delivering up to 6 gigabits of available bandwidth for SATA III drives, and outperforms any other similar product on the market. Drives can be inserted vertically into the dock, much like a cartridge, and it supports hot-swapping. In summary, your favorite computer enthusiast will truly appreciate this reasonably-priced gift.
35. Home Theater Enthusiasts: West Bend 92515 Theater Popcorn Machine

You probably already know that your relative or friend with a fantastic home theater setup has all the equipment anyone could ever dream of. They've likely given you a detailed tour of their entire setup at least once or twice. Buying them the latest A/V receiver or home theater projector would cost a small fortune, and trying to pick out a Blu-ray movie they'd enjoy is often a hit-or-miss endeavor. So, what's a thoughtful gift-giver to do?
Why not enhance the home movie experience by gifting them a theater-style popcorn machine? This West Bend tabletop machine can churn out up to four quarts of the same soft, fluffy, and delicious popcorn you find at the multiplex, perfect for a movie night with friends or family. It's incredibly easy to use; there's no need for preheating, and a coated non-stick kettle and removable top make cleanup a breeze after the show. Besides the mouthwatering snack it produces, both kids and adults enjoy watching this machine in action. The aroma of freshly popped popcorn will make your friend or relative's home theater feel wonderfully authentic.
36. Computer Designers: Kodana 3DGo
Designing in a three-dimensional world using a 2D mouse or touchscreen can be quite challenging. That's why the Kodana 3DGo is such an exciting technological tool. It's the world's first 3D mouse, and it includes a spacious HoloDock. By moving the 3DGo above the HoloDock, your favorite designer or gamer can effortlessly manipulate on-screen objects and content in three dimensions in real-time. It offers an incredible experience, unlocking a whole new realm of creative possibilities.
This innovative tool is compatible with nearly every tablet, laptop, computer, or Smart TV, as it handles all the computing work onboard. All you need to get started is a Bluetooth connection. Beyond gaming and game/app design, the 3DGo has a wide range of other applications: from 3D drawing to puzzle-solving and creating real-time CGI effects, the possibilities are vast. The HoloDock and mouse can operate in both augmented reality and screen modes, and there are several commercial games specifically tailored for the 3DGo currently in development.
Gaming Hobbies
37. Video Games: Gunnar Optiks Intercept Computer Gaming Glasses

Finding the perfect gift for a gamer can be quite a challenge because they usually have all the gaming gear they need. While you could try picking up the latest popular game title and hope for the best, there's another thoughtful option to consider.
Why not gift them a pair of Gunnar Optiks gaming glasses? Gunnar offers a range of gaming glasses, some of which are designed for specific gaming consoles and can be pricier. However, the anti-glare Intercept Computer glasses are versatile and well-suited for both consoles and desktop monitors, making them a reasonably priced choice.
These glasses feature amber-tinted lenses that enhance graphics clarity while reducing or eliminating eye strain and glare. Plus, their wide-format lenses provide a panoramic viewing experience when used with high-resolution monitors. These lightweight glasses are built with precision and durability, backed by a one-year warranty from the company.
38. Board Gaming, For Families: Arcane Academy

Board games are still a beloved pastime, and the variety of options available today is far greater than in the past when classics like Monopoly, Risk, The Game of Life, and Candy Land reigned supreme. While these classics continue to be popular, there's a vast selection of newer board games on the market, catering to different tastes. We've picked out two options to consider: one for families with children who adore Harry Potter and the other for adults who grew up with video games.
For families, we recommend Arcane Academy, a magical crafting tile game set in an enchanting academy. Players take on the roles of students and must cast spells or craft magical items by drawing cards and strategically placing tiles on the board. Designed by renowned modern game creators Eric Lang and Kevin Wilson, this engaging game offers a delightful challenge for adults while being accessible for kids to learn, and it typically takes less than an hour to play.
39. Board Gaming, For Adults: Super Mario Chess Collector's Edition
For adults who cherish nostalgic memories of their early Nintendo days, we have a fantastic recommendation: the Super Mario Chess Collector's Edition. In this unique chess set, the traditional pieces are replaced with beloved characters from the Mario universe, such as Mario, Luigi, Peach, Toad, and Bowser. One player commands the "good" characters, while the other leads the "bad" ones. This chess set offers not only enjoyable gameplay but also serves as a delightful piece of memorabilia to display and enjoy.
40. Role-Playing Gamers: Playing At The World

While most gamers seek simple enjoyment from their games without delving into their origins, role-playing gamers are a different breed altogether. They embrace RPGs with a unique blend of patience, concentration, and imagination that sets them apart from the rest of the gaming world.
If you have a fantasy enthusiast among your friends or family, they will undoubtedly cherish Jon Peterson's meticulously researched book, "Playing at the World." This extensive work not only delves into the captivating history of the iconic game Dungeons and Dragons but also offers an in-depth exploration of gaming's evolution, from early 18th-century war games to the intricate RPGs of today. Spanning a whopping 720 pages, this book promises to be a compelling journey for any role-playing game aficionado.
Models and Remote Control Kits
41. Model Car Enthusiasts: Trends UK Haynes Build Your Own V8 Engine

When you're shopping for a model car enthusiast, you might find yourself drawn to the allure of a Corvette, Lamborghini, Shelby Cobra, or Bentley model. However, there's a significant chance that they've either already built the kit you're eyeing or they might not be particularly enthusiastic about it. Instead, consider focusing on their fascination with dream cars and, more importantly, the engines that power these automotive marvels.
A fantastic addition to any car enthusiast's collection, this model engine kit, endorsed by the renowned auto repair authority Haynes, offers an intriguing option. It's a DIY twin overhead cam V8 engine that not only looks impressive but actually functions once assembled. With over 100 parts, including movable components and chrome-plated elements, this kit includes an electric motor powered by AA batteries, spark plugs that illuminate upon ignition, and realistic engine sounds.
The transparent design allows enthusiasts to observe the inner workings of the engine when it's fired up, and it comes with an auto-shutoff feature for safety. Building and operating this model engine will undoubtedly deepen any model car lover's appreciation for what happens under the hood.
42. Train Enthusiasts: Bachmann Industries Track Voltage Tester

If you already know the scale or gauge, era, and road name preferred by your gift recipient, you stand a good chance of selecting a train car or accessory that complements their existing train sets. However, if you're uncertain about these specifics, as we've recommended in many instances on our gift list, consider giving something that's incredibly practical and versatile, suitable for use with various scales.
A prime example is the Bachmann Track Voltage Tester. It may not be flashy, but it's an indispensable tool for individuals who want to assess the voltage on their DC or DCC tracks without the need for complex volt-ohm meters. The tester features green, yellow, and red indicators. On DC tracks, the colors correspond to the power levels as expected, while on DCC tracks, all three indicators will light up to indicate sufficient power. This tester is compatible with N, HO, and ON30 trains, where ON30 means O scale trains running on HO gauge tracks.
43. Robotics Enthusiasts: Sphero Mini Blue: The App Controlled Robot Ball

To delight a serious robotics enthusiast, you should be prepared to make a significant investment, likely in the range of several hundred dollars. However, if you're seeking a gift that's both enjoyable and suitable for them and their less-experienced friends and family, consider the Sphero Mini Blue. It's a newer and more compact version of the well-known Sphero spherical robot that has been available for years.
The Mini Blue is approximately the size of a ping-pong ball and can roll at a speed of about three feet per second. It is controlled via an app that can be downloaded on any Android or iOS device. The app offers various control options, including joystick, tilt, and slingshot controls. One particularly cool feature is "face drive," which allows you to move the ball using just your facial expressions.
The Mini Blue comes with several built-in games, and its owner can even code their own games using JavaScript and a separate Sphero Edu app. This robotic ball operates using an internal gyroscope and accelerometer, and it features interchangeable plastic shells and LEDs that can display millions of colors. It charges via micro USB and provides up to an hour of use on a full charge. Even robotics enthusiasts with expensive equipment will find this little gadget highly entertaining.
Wellness and Relaxation Hobbyist
44. Yoga Lovers: 2,100 Asanas: The Complete Yoga Poses

While your gift recipient may be well-versed in the basic yoga poses, it's likely they've only scratched the surface of the vast world of yoga. There are an incredible number of yoga poses and modifications, and many of them are not typically taught in regular classes.
"2,100 Asanas: The Complete Yoga Poses" was authored by Daniel Acerda, a globally recognized figure known as "Mr. Yoga." He has taught yoga to a wide range of individuals, from celebrities to Olympic athletes. His 736-page compendium of yoga poses is not only the most comprehensive collection ever assembled but also features beautiful photographs showcasing expert Yogis demonstrating each pose.
The book is organized into sections, each focusing on a different type of pose, gradually increasing in complexity. It provides complete descriptions of the mechanics involved in each pose and discusses the chakras that are affected. For those looking for an authoritative guide to yoga, this book is invaluable and well worth the investment.
44a. Kyoma Instructional Yoga Mat
There are numerous stretching exercises and yoga poses that can enhance flexibility, overall health, and well-being. However, it's challenging to remember all of them, and constantly pausing to consult a phone or a book can be disruptive to a workout. That's where the Kyoma Instructional Mat comes in—it features imprints of over 100 essential exercises and poses. Not only is it environmentally friendly, but it's also made from high-quality materials for comfort during use. This mat is an excellent gift for those looking to reduce their dependence on technology while staying active and healthy.
45. Meditation: Gideon 9-Inch Flameless LED Candle

Candles have played a significant role in meditation sessions long before meditation and mindfulness became widely popular. Gazing into a candle, especially one with a soothing scent, can create a serene atmosphere for many individuals. However, traditional candles burn quickly and can pose safety concerns. That's where a safe alternative might come in handy for a friend who practices meditation.
The Gideon Flameless LED Candle offers a realistic experience. Standing nine inches tall, it's crafted from wax, shaped like a real candle, and its flame flickers softly and gently, mimicking the real thing. Additionally, it emits a pleasant vanilla scent. What sets it apart is the convenience of a remote control for easy operation, and it's powered by two AA batteries. This LED candle provides a modern way to find relaxation through candle meditation.
Home Crafts Hobbies
46. Knitting: Laborwood X-Large Yarn Bowl

For knitters, few things are as frustrating as having to pause in the middle of a project due to tangled or stubborn yarn. What many knitters may not realize is that a wooden yarn bowl can provide the perfect solution to these issues. Now, armed with this knowledge, you can delight your favorite knitting enthusiast with a gift they'll truly appreciate.
A superb yarn bowl is designed to be incredibly smooth, ensuring that the yarn feeds seamlessly through the opening without catching or fraying. This Laborwood product is handcrafted from premium European ash, known for its durability, and finished with a smooth lacquer coating to prevent fraying. It boasts a generous size, with an inner diameter of approximately six inches, capable of accommodating yarn balls of all sizes.
Plus, the self-adhesive silicone stickers on the bottom keep the bowl securely in place as the yarn flows through the opening. As an added bonus, Laborwood includes two needles, ten stitch markers, and a knitting counter along with the bowl. All materials used are non-toxic, the bowl is exquisitely crafted, and the company stands behind it with a lifetime warranty. This is a high-quality gift offered at an excellent value.
47. Sewing: Dritz Petite Press Portable Mini Iron

Your friend has set up their perfect sewing machine station, but it can be frustrating to have to constantly get up and go to the ironing board for tasks like pressing open a seam, ironing an appliqué, or attaching a label.
That's why this affordable gift will be such a hit – it allows them to use the lightweight Dritz mini iron right at their workstation. With its elongated, ergonomically designed handle, four heat settings on the digital control pad, and the ability to adjust the soleplate to four different positions for various tasks, this mini iron is incredibly convenient. It only needs a small amount of water to operate, comes with its own stand for easy storage, and includes a safety shutoff feature. Your sewing friend will undoubtedly find this handy tool invaluable.
48. Crocheting: Stanwood Needlecraft YBW Yarn Ball Winder

Many people who enjoy crocheting (and knitting, too) often express the idea that they "should really invest in a yarn ball winder." Well, here's a great opportunity to bring a smile to their faces.
The Stanwood yarn ball winder can easily attach to almost any bench, table, or chair, making the process of creating center-pull yarn balls a breeze. All it takes are a few turns of its sturdy metal crank, which won't break on you. This model has replaced the company's popular but now-discontinued Royal Ball Winder, offering a more robust, smoother, and quieter performance. It can handle up to four ounces of yarn, which you simply need to thread through the swing arm and feeder hook.
If you have a bit of extra money to spare, you might consider pairing this gift with a yarn swift for even more convenience. However, it also works perfectly well with yarn hanks wrapped around the back of a chair or a helpful friend's arms. Additionally, the yarn bowl we recommended for knitters would also be an excellent choice for those who crochet, and your favorite crocheter would appreciate this gift option just as much.
49. Beadwork: Beadsmith One Stop Looper Tool

The person you're buying beads for might already have a set of bead pliers, but that's not a problem. Once you surprise them with one of these fantastic Beadsmith tools, they'll likely set aside their old pliers. The reason? This tool makes many common and painstaking tasks, such as creating heads or eye pins and putting loops on each side of a bead, a breeze. In fact, it turns these tasks into quick and easy jobs that take mere seconds.
Although it's shaped like a typical set of bead pliers, this tool has wider handles and allows a beader to create perfect and consistent 1.5mm loops with precision effortlessly. It can also bend and trim wire ranging from 18 to 26 gauge and works well with most types of metal wires. As a result, it's a versatile choice suitable for almost any type of beadwork. Giving your friend or family member the Beadsmith Looper Tool as a gift will save them a significant amount of time and effort in their beading projects.
Home Activities Hobbies
50. Puzzles: ColorKu From Mad Cave Bird Games
"Puzzles" is quite a broad category, but we've come across an exceptional gift that should pique the interest of just about any puzzle enthusiast, regardless of their preference for brain teasers.
ColorKu merges Sudoku with puzzle cards, incorporating nine different colors of marbles and a wooden game board. It offers five different difficulty levels that will test even the most devoted Sudoku aficionado.
The puzzle cards provide the initial layout to be used with the marbles and board, and the objective is to place one of each colored marble in every row, column, and 3 x 3 square on the board. With a total of 104 puzzle cards, it's sure to keep someone entertained for quite a while, and they can even buy additional card sets if they enjoy the challenge.
51. Woodworking: M Power's Point 2 Point Mk2 Measuring Tool

Many woodworkers already possess their essential tools, and high-quality woodworking equipment can be quite expensive. However, there's one measuring tool that could make a significant difference by solving one of the most frustrating problems woodworkers encounter.
Have you ever had to measure and mark a long piece of wood to ensure that screws or shelves are evenly spaced? Regardless of how careful you are with your ruler and pencil, the marks often end up slightly uneven. That's where the Point 2 Point Mk2 comes in. It's a two-foot-long stainless steel tool that functions like an "accordion" and can be expanded and locked into place using pinch bolts. Once you've set the spacing you need, it becomes effortless to mark precise spots that will be perfectly evenly spaced. Any woodworker in your life is likely to find this tool indispensable.
Collecting Hobbies
52. Coin Collecting: A Guide Book of United States Coins 2018: The Official Red Book

Unless you're buying a gift for someone who's just starting out with coin collecting, you might encounter a significant issue. Coins that are truly valuable and worth collecting often come with a price tag that might exceed what you'd like to spend on a birthday or Christmas gift.
A more practical gift option is the book that's often considered the ultimate reference for American coin collectors, commonly referred to as the "Red Book." This book has been a staple for 71 years, and a new edition is released annually, allowing you to gift a collector an up-to-date version. With 484 pages filled with values, historical information, and high-resolution photos, this comprehensive guide covers U.S. coins, dating all the way back to colonial times and continuing up to the current year.
53. Stamp Collecting: 2018 US/BNA Postage Stamp Catalog

Buying stamps for a collector friend presents a similar challenge to purchasing coins. Regrettably, there isn't a definitive guidebook for U.S. stamp collectors like the Red Book for coins, but the US/BNA Catalog comes close to filling that void. It's released annually and includes updated market prices for all American and Canadian stamps. Additionally, it features an illustrated stamp identifier, making it a valuable resource for collectors at any level of expertise.
For British collectors, there's more luck on their side. The Stanley Gibbons annual series, "Collect British Stamps," is considered the primary reference for UK collectors, and you can find the 2018 edition available on Amazon.
54. Miniature Collecting: MyGift Small Rustic Wood Display Rack
The variety of miniatures available for collectors is extensive, covering a wide range of scaled-down versions of real-world or fantasy objects. There are so many types that listing them all would require more time and space than we have available. While the term "miniatures" may immediately bring to mind Dungeons and Dragons or collectors of miniature dolls, your friend might have a different focus entirely.
Nevertheless, active miniature collectors share a common need: an attractive rack to store and display their collections. The MyGift Rustic Wood Rack is a charming and compact option at an affordable price. This rack features three shelves, each with three compartments, and boasts a natural-grain finish. It can be either wall-mounted or used as a freestanding display unit, making it a versatile choice for showcasing their miniatures.
Observing
55. Photography: Glif Quick Release Tripod Mount For Smartphones

The cameras in today's smartphones have reached such a high level of quality that even experienced photographers often prefer using their phones over lugging around their expensive camera equipment. Instead of suggesting another filter or SD card for a DSLR, we recommend the best tripod mount to capture that perfect shot with a smartphone.
The Studio Neat Glif was the original smartphone tripod, and the company's latest models are among the absolute best. This lightweight tripod is designed for those who want to be able to capture a perfect shot at a moment's notice. Thanks to the quick-release lever, photographers can mount their phones in just a second or two. The purchase includes three mounts, all in the standard ¼" – 20 size, offering complete flexibility in orientation. The Glif is compatible with all smartphone models, whether they have a case or not, and it securely holds the phone in place with spring action and locks.
56. Videography: Lifelimit Accessories Kit for GoPro And Clones

Your favorite videographer may not own a GoPro camera just yet, but it's quite likely they'll get one at some point. These cameras have become incredibly popular because they're ideal for capturing action-packed videos, and their wide lenses excel at capturing stunning landscapes, surpassing traditional video cameras. Moreover, GoPro offers user-friendly apps and software for easy control and editing.
If you're not looking to spend hundreds of dollars on a gift, buying your friend a GoPro camera might be beyond your budget. However, the Lifelimit accessories kit is an excellent alternative. It's a comprehensive collection of harnesses, straps, clips, clamps, mounts, and other accessories that will enable any photographer to make the most of their GoPro camera. What's more, these accessories are compatible with similar cameras like the DBPOWER and APEMAN, making this gift valuable for anyone who owns an action camera.
57. Birdwatching: GrayBunny Premium Bird Feeding Station

Birdwatchers can be divided into two main categories. Some venture into the wilderness to identify and photograph various bird species or to seek out rare finds. Others prefer to attract wild birds to their home or garden and observe them comfortably.
When selecting a gift for the former group, options include a birdwatching guide (although they likely already own plenty) or an expensive camera. On the other hand, it's easier and more budget-friendly to shop for the latter group because there's a universal truth about birdwatching at home: you can never have too many birds to watch.
That's why we've chosen the GrayBunny Premium Feeding Station as an excellent gift for the more stationary birdwatcher in your life. This station features two hooks at the top for tube, nyjer, or hopper feeders that attract smaller birds like chickadees and finches. It also has two hooks in the middle for feeders, such as suet baskets that will entice starlings and hungry hatchlings.
Additionally, there's a mesh tray at the bottom that can hold food for ground-feeding birds like jays and cardinals, along with a plastic bird bath. All of these components are mounted on a rust-resistant, 91-inch steel pole, and the hooks and trays can be adjusted and positioned as needed. While your favorite birder might already have a feeder in their yard, there's no harm in adding another to enhance their birdwatching experience.
58. Astronomy: AR Happy Online 3-Pack Of Zoomable Red Light Torches

An issue that may not cross the minds of amateur astronomers until they embark on their quest for the perfect stargazing spot is the need for night vision. While a regular flashlight can help them navigate in the dark, it can also hinder their ability to see the stars and planets clearly as they move about. Moreover, it can disrupt their view if they have to use the flashlight to check their star atlas or planisphere.
The solution to this problem lies in using the same kind of red LED torches that hunters often employ in low-light conditions. The AR Happy Online set includes three robust and water-resistant units for this purpose. These torches have adjustable brightness settings, allowing astronomers to switch to a bright, 300-lumen light for walking while maintaining a low-level illumination for consulting their atlas without obstructing their view of the night sky. These torches are lightweight, operate on a single AA battery, and can easily clip onto a belt for convenience.
59. Selfies: Stick iT Mounting System For Smart Phone And Camera
Even baby boomers who once looked down on "kids" memorializing everything they do by taking photos with their smartphones, have finally given in and now take selfies. And they – just like the kids – have realized that it's awfully difficult to get a perfect shot with a small phone or camera.
Enter Stick iT. It's an ingenious mounting system that can securely hold a phone or GoPro camera and then be mounted onto any surface. The sticky pad holds tight on a wall, a dashboard, a tree or even a rock, so your recipient can mount his device anywhere and take completely steady video or photos. The system is lightweight, movable and can be used an infinite number of times.
There are many other uses for Stick iT. Your friend or relative can display a recipe on their phone and mount it above the stove or counter; they can pull up their GPS phone app and attach the device to the windshield, so it's in their line-of-sight while driving; they can even mount their GoPro on a skateboard or snowboard to capture amazing action video. There's no better accessory for a traveler, an amateur videographer, or that baby boomer who's discovered the joys of self-shot photos and video. Additionally, a travel umbrella would be a perfect addition for those who want to stay protected from unexpected rain showers during their journeys.
There are even more hobbies that one could consider when buying a gift for a friend or family member, and we certainly don't want you to limit yourself to these. Perhaps you have a friend who is a fashion hound and might love some new clothing or another related item. Perhaps its a hobby only a few people are into, in which case you should absolutely show that you're aware of their interests. It could be less of a hobby and more of a lifestyle, as some backpackers think about it. The thought and the personal touch are what count, and we hope that we've made your decision just a little easier for you.
Frequently Asked Questions
How do I get a cool hobby?
To find a cool hobby, start by exploring your interests and passions. Think about activities that genuinely excite you or pique your curiosity. You can try joining local clubs or online communities related to those interests, where you can meet like-minded individuals who share their hobbies and offer guidance. Finally, don't be afraid to experiment with different hobbies until you discover the one that truly resonates with you and brings you joy.
How do I decide what to gift?
Choosing the perfect gift involves considering the recipient's interests, preferences, and needs. Start by thinking about their hobbies, whether they have mentioned any specific wishes or items they need or if there's something they're passionate about. Additionally, personal touches like handwritten notes or customized gifts can make your present even more thoughtful and special. Ultimately, the key is to show that you've put thought into selecting a gift that resonates with the recipient.
What to buy a Warhammer nerd?
When buying a gift for a Warhammer enthusiast, consider items related to the Warhammer universe. This could include Warhammer miniatures, expansion packs, or rulebooks, depending on their specific interests within the hobby. Alternatively, Warhammer-themed merchandise like apparel, posters, or collectibles can also be appreciated. Remember to find out their preferred faction or aspect of Warhammer to make the gift even more tailored to their tastes.
Do you have any other gift suggestions you'd like to share? Are there any upcoming products you think people should be aware of? Are there specific hobbies you'd like us to explore for potential gift ideas in the future? Please leave a comment below; we're eager to hear your input and ideas.