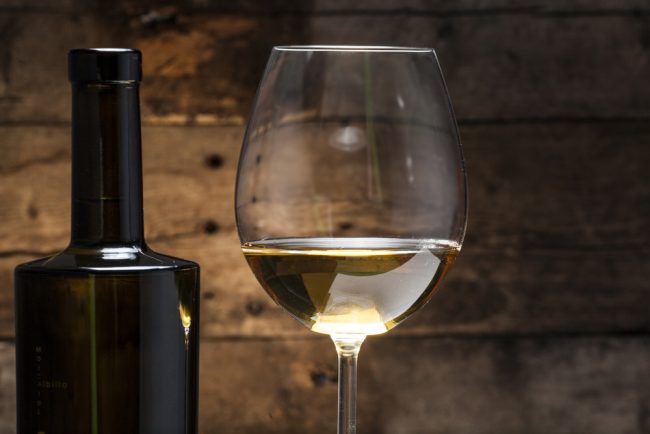 The Your House Garden review team regularly run into a dilemma when ranking the top models of an appliance, and it was definitely an issue when compiling this best wine refrigerator top 5 list: exactly who are we compiling the rankings for? Someone buying their first cooler, a long-time wine collector, or a person somewhere in between?
How Many Bottles of Wine Should a Wine Fridge Hold?
In the end, we decided to shoot for the middle. The refrigerators that made our list can hold between twelve and 35 bottles, with most falling somewhere between those two extremes.
Dedicated collectors often want a fixture which can handle 100, 200 bottles or more, but Your House Garden don't think that most of our readers will need that big a cooler.
Single and Dual-Zone Wine Refrigerators
The review team did conclude that it makes sense to include both single and dual-zone wine refrigerators. It may be for different reasons, but both beginners and experts often prefer dual-zone models for their cellar. If you're in the beginner category but aren't sure what we're talking about, a dual-zone refrigerator has two separate compartments in which different temperatures are maintained, the perfect setup for storing both reds and whites.
The Features to Look for in the Best Wine Fridges
Once we figured out what our prerequisites were, the review team had to define the features that qualified a wine refrigerator for our rankings. The review team are including coolers whether they use refrigerator-style compressors or are thermoelectric models, which make less noise but can't get quite as cold as units with compressors. As long as a model could reach the optimal temperature for white wines of approximately 45° Your House Garden considered it worthy of consideration.
The Construction of Top Quality Wine Fridges
The review team looked, of course, at the construction details for each wine refrigerator. In this category, a key aspect of construction involves the use of materials that can properly protect wine from outside light and temperatures.
Overall stability and sturdiness factor in as well.
Your House Garden didn't give extra points for coolers that have a greater capacity, although we naturally will mention how many bottles each model can hold. We did consider the types of shelves or restraints in the units since they contribute to the reliability of the refrigerator.
The review team also looked at the exterior design of each model, since it's quite likely a wine cooler will be one of the featured appliances in a dining area, great room or other prominent section of a home.
Finally, Your House Garden considered price – but primarily in terms of value. Most people who are storing wine in a refrigerator aren't concerned about protecting $5 bottles of wine, and aren't looking for bargain-basement coolers to hold their valuable collection. These wine refrigerators cost hundreds of dollars and are likely storing wine worth a great deal more, so we don't look at a $50 difference in price as a deal-breaker.
One caution: you shouldn't start sampling the goods until after you're done reading.
1. EdgeStar 34 Bottle Free Standing Dual Zone Wine Cooler
The Your House Garden review team likes almost everything about this wine refrigerator. We just wish it was a little more attractive; its all-stainless appearance (except for wood trim on the racks) makes it look like it belongs in a kitchen or pizza parlor rather than in a featured spot at home, showing off a valuable wine collection.
Putting looks aside, the EdgeStar is a great performer. It has a compressor to cool its dual zones, and temperatures are maintained almost perfectly in both the top and bottom sections (the top is for white wines, which is somewhat unusual).
The temperature range achievable for whites is 41-54° and 54-64° for reds; that means you can also chill sparkling wine in the upper zone if desired. Compressors are notorious for being quite noisy, but this is one of the quietest compressor-powered wine coolers you'll find.
This is a solid unit, made from brushed stainless steel with wood-trimmed wire racks that slide out for convenience. It is designed to accommodate 34 standard-sized wine bottles but it's designed so it can handle some oversized bottles, unlike many competitors. The digital temperature readouts and thermostats are on the top right of the EdgeStar, there are interior LED lights, the door is reversible and there is a built-in lock.
There's not much more you could ask for at this price point – except, of course, more space for a bigger collection.
Facts and figures for the EdgeStar 34 Bottle Free Standing Dual Zone Wine Cooler:
Type: Dual-zone, compressor
Capacity: 34 bottles
Temperature range: 41-56° top, 54-64° bottom
Exterior: Stainless steel
Shelves: Wire with wood trim
Reversible door: Yes
Lock: Yes
Size: 33 x 20 x 13 inches
Weight: 94 pounds
Warranty: One year
Check EdgeStar 34 Bottle Free Standing Dual Zone Wine Cooler Price on Amazon
This is a gorgeous piece of equipment. Don't get us wrong, NewAir makes a lot of fantastic wine refrigerators and they all look great. But the AW-321ED is gorgeous.
It's black and stainless in color, constructed of stainless steel with 14 wood pull-out shelves (rather than just wood trim on metal), two stainless steel doors and elegant blue LED interior lighting (which can be turned off if desired). The left and right halves of the cooler are each separate cooling zones, with LED temperature readouts and controls above each door. For want of a better word, it looks professional. (The other word we thought of was stylish.)
This freestanding, 32-bottle NewAir is powered by a thermoelectric cooling system which is extremely vibration-free, quiet and efficient (and doesn't use toxic fluorocarbons to operate), but there is one potential drawback. This type of cooling is perfect for the 65° range needed for reds and the mid-40° range for whites, but it only allows the zones to reach a low temperature of 46° which isn't cold enough to chill sparkling wines properly. Most people don't use their wine refrigerator for bubbly so the review team didn't consider that enough of an issue to knock the AW-321ED down in our rankings.
One other thing worth mentioning: thermoelectric models are more sensitive to ambient temperatures, so don't put this unit where it will be subjected to direct sunlight or heat. Most wine coolers also need some space around them for proper ventilation of the cooling unit; if the refrigerator is packed into a tight space or pushed against a wall, it may fail. That's not the fault of the machine, it's the fault of the person installing it. While this is somewhat of a digression, we have to make one observation which may be important while you're shopping.
If you look at reviews on the largest online shopping site there is in the West, you'll see many similar complaints about every single high-end wine refrigerator on the market: "the cooler stopped working after X months." From our vantage point, it's impossible that every reputable wine refrigerator manufacturer produces that many duds. If you don't give these units enough ventilation space, they will stop working after a while. The two morals of this story: don't believe all of those complaints, because the failures were most likely due to user error – and be sure to give your wine refrigerator ample ventilation space.
Most dual zone wine coolers don't have equal spaces for whites and reds. The NewAir does and the review team think that's a major advantage, because we believe that fits the way most non-collectors store wines. Combine that with reliable temperature and stunning looks, and the AW-321ED is well worth the price.
Details for the NewAir AW-321ED 32 Bottle Dual Zone Thermoelectric Wine Cooler:
Type: Dual-zone, thermoelectric
Capacity: 32 bottles
Temperature range: 46-66°
Exterior: Stainless steel
Shelves: Wood
Reversible door: N/A
Lock: No
Size: 32 x 21 x 21 inches
Weight: 69 pounds
Warranty: One year
Check NewAir AW-321ED 32 Bottle Dual Zone Thermoelectric Wine Cooler Price on Amazon
Not everyone has the room for an enormous wine cooler – but this slim 18-bottle unit will fit almost anywhere (as long as you leave enough room around it for proper ventilation). Wine Enthusiast makes great products, and this is a really well-thought-out, and attractive, piece of equipment.
Even though the cooler is small, it's still a two-zone model, able to maintain temperatures between 54-66° in the top red wine zone (with space for ten bottles), and between 46-66° in the bottom zone, suitable for eight bottles of either whites or reds.
The Wine Enthusiast 18 is a thermoelectric model, so it can't go lower than 46° and can't be used to chill sparkling wines. Temperatures are controlled by an exterior digital display (to be honest, we wouldn't really call it a touchscreen) in the middle of the door.
This freestanding cooler is black metal with stainless steel trim and a reflective thermopane glass door (only the top half of the cooler is visible through the door), giving it a modern appearance. There are seven pull-out chrome racks which aren't going to be able to accommodate many larger bottles, but do fit the promised 18 standard-sized ones snugly. The refrigerator is a little noisier than the review team expect from a thermoelectric unit, but still quieter than most compressor models.
In a nutshell, it's slim, sleek and a very good choice at a reasonable price.
More info on the Wine Enthusiast 18-Bottle Touchscreen Wine Refrigerator:
Type: Dual-zone, thermoelectric
Capacity: 18 bottles
Temperature range: 54-66° top, 44-66° bottom
Exterior: Metal with stainless steel trim
Shelves: Chrome racks
Reversible door: No
Lock: No
Size: 37 x 10 x 20 inches
Weight: 52 pounds
Warranty: One year, limited
Check Wine Enthusiast 18-Bottle Touchscreen Wine Refrigerator Price on Amazon
You're probably tired of our harping on the fact that you can't take standalone wine coolers and use them in enclosed spaces. Well, it's time to celebrate; this Whynter model is the only one on our best wine refrigerator top 5 list that vents through the front, not the back or sides. That means it's able to be built into a kitchen or other counter space, although it can also be used as a standalone unit.
The Whynter is a slim, single-zone cooler with a compressor, able to cover the entire temperature range needed to chill sparkling, white or red wines. Its black metal case and stainless steel door with tempered glass window aren't ugly, but you won't get it a cover shot on a wine magazine. However, if you're using it as a built-in, it will blend well with contemporary appliances. There are six removable chrome racks inside, able to hold 18 standard bottles. The BWR-18SD holds the temperature nicely.
There are a couple of things the Your House Garden team were not so crazy about. First, the digital display and controls are on the inside of the cooler so you have to open the door whenever you want to check the temperature, and there's a water tray that has to go on the top shelf to control humidity but eliminates some of the bottle space.
Other than that, this Whynter works quite well as a built-in wine refrigerator. It's also available in a 33-bottle size.
Digging deeper on the Whynter BWR-18SD 18 Bottle Built-In Wine Refrigerator:
Type: Single-zone, compressor
Capacity: 18 bottles
Temperature range: 40-65°
Exterior: Metal with stainless steel trim
Shelves: Chrome racks
Reversible door: Yes
Lock: Yes
Size: 34 x 12 x 24 inches
Weight: 75 pounds
Warranty: One year, limited
Check Whynter BWR-18SD 18 Bottle Built-In Wine Refrigerator Price on Amazon
You can consider this a "starter" model because it holds just 12 bottles, or a "space-saver" model because it's only 25 inches tall and theoretically can sit on a counter. Either way, it's a good little unit. It also has one feature that's unusual for a wine refrigerator: it allows you store as many as four open bottles vertically, which makes sense if it's designed to go into a working kitchen and not a "wine cellar." And you added correctly; eight bottles can be lain on their side in the Avanti.
This is a slim thermoelectric model so it won't be vibrating on your countertop (if that's where you put it), but that means you can't store sparkling wine in it. There are two full curved chrome racks and three half-racks, and all can be removed if you want to change the configuration to accommodate larger bottles. The cabinet is black steel with platinum-finish accents and a curved black door with the digital display and controls above it.
The nominal temperature range for the Avanti is 47-64° but you may find it difficult to hit 47° (or close to it) if you have this refrigerator in a warm space; it's rather sensitive to a room's ambient temperature.
Even so, it's convenient and a good small wine cooler for the price. (Should we warn you that you need to leave ventilation space around it? Good, we didn't think it would be necessary.)
Digging deeper on the Avanti 12-Bottle Thermoelectric Counter Top Wine Cooler:
Type: Single-zone, thermoelectric
Capacity: 12 bottles
Temperature range: 47-64°
Exterior: Metal with platinum trim finish
Shelves: Chrome racks
Reversible door: No
Lock: No
Size: 25 x 10 x 20 inches
Weight: 27 pounds
Warranty: One year, limited
Check Avanti 12-Bottle Thermoelectric Counter Top Wine Cooler Price on Amazon
YourHouseGarden hope you enjoyed reading about the best wine fridges. If this has only whet your appetite, then consider adding a high-quality indoor electric grill and an electric wine opener to your kitchen. With the electric wine opener, you can effortlessly uncork your favorite bottles of wine, making it a breeze to enjoy a nice glass with your meal – even in the middle of winter! These convenient appliances will enhance your culinary experience and make entertaining a delight.