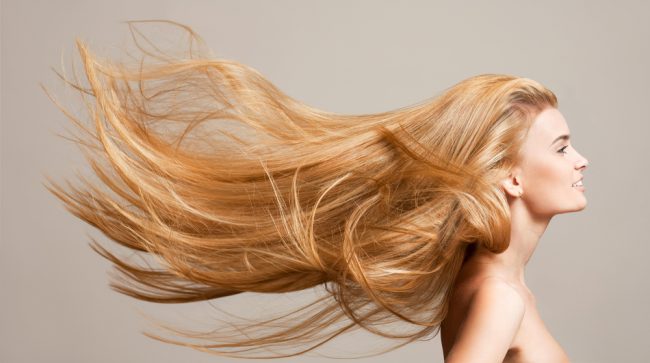 Air conditioning has become so prevalent in homes and businesses that fans aren't as ubiquitous as they used to be. Most people with A/C still own at least a fan or two but only use them on occasion; society has become so acclimated to air conditioning that when temperatures rise, the automatic reaction is to close the windows and hit the button.
That can be a huge mistake. Air conditioning costs a fortune to operate; it represents about 15% of the average homeowner's annual electric bill and as much as two-thirds of summer electric bills in hot climates.  Air conditioning has also been known to spread certain diseases if they are not maintained properly – and many people never give a second thought to their filters or the mold that may be growing inside their cooling units.
Fans, on the other hand, cost pennies per day to operate. Running a fan will cost you less than turning on a television.
Using U.S. averages, the average central air conditioning system costs about $120 per month to run and a window A/C unit costs about $40 per month.  A portable air conditioning unit is the cheapest to run at about $20 per month.
The cost of running a fan for a month? Less than $4.00.
A fan can go further than not spreading disease – when you use a tower fan with an ionizer your fan will actually make the air cleaner and healthier.
Best Portable Fan – Buying Considerations
Fans may not be the answer during a 95-100° heat wave, but the proper use of fans can easily lower a home's ambient temperature by 5-10°.  Some people simply can't afford air conditioning or don't need it often enough to buy it.  So if you are leaning towards buying a fan you should be seriously considering a portable electric tower fan.  They are the pick of the bunch , when it comes to selecting a type of fan, as they provide outstanding air flow, can fit almost anywhere – and as mentioned above, some also purify the air, leaving it healthier to breathe.
When choosing a tower fan, size and cost are obvious considerations; you don't want to buy a unit that can't cover the area that you're trying to cool, and naturally, you can't spend more than you can afford.
But it's also important to look at a tower fan's features because they play a large role in its effectiveness. The height of the unit, and the speed and possible directions of oscillation (basically, the "blowing"), can make the difference between a tower fan cooling a room or blowing air without lowering the temperature.
Filtration or ionization turn a fan's output into a healthy air supply. Remote controls add convenience and sleep timers can save energy, while noise can be either a good thing (if you want white noise to help you sleep) or a bad one (if the unit drowns out the TV).
Groom+Style have looked at all of those factors, and more, in compiling our list of the top 5 best portable tower fans for the home or office. Here's what we've found.
The Groom+Style Team really wanted to place Ozeri's 360 Oscillation Tower Fan in this spot, because rotating 360° seems like a really cool feature. Then we thought a bit and realized that the normal placement of a tower fan means that a good portion of the 360° would be walls or unused space – unless the fan goes in the middle of a room, which would be extremely inconvenient. For that reason, the Team ranked the company's Ultra fan in our top spot instead. It only rotates 90° but is cheaper and seems to be more powerful.
The 42-inch height is the sweet spot for tower fans, providing great circulation at three selectable speeds without pushing air around above your head. This model also comes with a removable extension column, allowing you to lower the height all the way down to 32 inches if you prefer. The round base has a small footprint, which is a bit wider than the fan's 9-inch width but provides good stability.
There are three pre-programmed normal, sleep and nature "airflow patterns designed to foster sleep, relaxation and comfort." To be honest, we don't see the need for different (and somewhat annoying) breeze patterns since the air flow from this Ozeri is excellent, particularly when operated at high speed. That's because it's a so-called crossflow fan that uses a narrow impeller to move the air, instead of traditional blades.
The Ultra's control panel includes an LED screen which shows the room temperature as well as the normal functions, and can be dimmed for bedroom use. The extended-range remote controls all of the fan's functions, including the twelve-hour timer which operates in increments of one hour. The Ultra has a cool high-tech look, too.
This is a very reasonably-priced unit that can cool a large room extremely well, and it's even easy to put together. Many would say the only thing missing is an ionizer, but many others would say they don't care about that – they just want a good fan. The Ozeri qualifies.
Facts and figures for the Ozeri Ultra 42 Inch Wind Fan:
Height: 32 to 42 inches
Oscillations: 3 speeds, 90°
Ionizer: No
Timer: Yes, up to 12 hours
Remote: Yes
Size: 9 x 7 x 42 inches
Weight: 12 pounds
Warranty: One year
The Vornado 184 costs a bit more than the Ozeri Ultra, but we think the additional cost is justified for this fan's special feature – "V-Flow circulation" with crosscut outlets. It produces a constant air flow throughout the room without the fan having to rotate back and forth. No, we haven't changed our mind about the need to push air behind the fan. The Groom+Style review team liked the design because it creates a more stable tower, and should mean a longer life for the fan because it's not continually oscillating through 90° or more.
The Vornado 184 produces great air flow throughout very large spaces, although it may not feel as powerful as other types of fans because the air isn't being continually blasted in one direction. Its overall performance in keeping an entire room cool, however, is very good. Groom+Style should mention that this tower is one inch shorter than the 42-inch models that are standard for this category; we didn't notice the inch difference and we're sure you won't either. The one area where this fan fell short was in circulation toward the top of the tower, as it seems that more air is pushed from the bottom (and as we all remember from science class, it's hot air that rises, not cool air).
There are four speeds on this tower fan, the LED timer gives you a choice of one, two, four or eight hours of operation, the remote works well and can be tucked away on the top of the fan, it runs fairly quietly and looks sleek.
We put it in second position on our list of the top 5 best tower fans because we thought the air flow from the Ozeri was a bit better, at a lower price. The Vornado didn't miss by much, though.
More info about the Vornado 184 Whole Room Tower Air Circulator:
Height: 41 inches
Oscillations: 4 speeds, constant airflow instead of rotation
Ionizer: No
Timer: Yes, up to 8 hours
Remote: Yes
Size: 11 x 11 x 41 inches
Weight: 13 pounds
Warranty: Five years
Sit down before you check out the price of this high-end tower fan. Many other reviewers have placed the Dyson at the top of their rankings, but Groom+Style can't justify that ranking for the price the company charges. That doesn't take away from the Air Multiplier's wonderful performance, though. It's a great fan. And its odd design makes it the perfect conversation piece for a modern home, since it looks like a piece of art – an large, open oval loop set on a pedestal, with no fan blades or grills.
You're probably wondering the same thing we did. How does a fan work with no blades and a design that looks like a closed tuning fork? Dyson explains its Air Multiplier technology by saying that "air is accelerated through an annual aperture, drawing in surrounding air to project a high-velocity cooling airflow." Maybe you understand that, but we can't pretend that we do. All we know is that the flow from the AM07 is as good as our top-rated models, with a little less noise.
[youtube id="m5U9l9Vhres" width="750″ height="340″ position="left"]
There are ten speeds on the Dyson, it can be set to oscillate 80°, it has a timer that can be set in 15-minute increments all the way up to nine hours and a full-featured remote control (which you'd better not lose, because most of the functions can't be changed on the fan itself).
One of the advantages the company mentions is that a bladeless fan is safer than competitors, which would probably be true if the blades on most tower fans weren't hidden safely behind housings. The tower's design does make it exceptionally easy to clean, though.
In any event, the performance of the AM07 is very good, its appearance is almost suitable for a museum – and its price is mind-boggling.
Specifications of the Dyson Air Multiplier AM07 Tower Fan:
Height: 40 inches
Oscillations: 10 speeds, 80°
Ionizer: No
Timer: Yes, up to 9 hours
Remote: Yes
Size: 7 x 4 x 40 inches
Weight: 11 pounds
Warranty: Two years
If you want to save a little money, you should consider the Lasko Wind Curve which is a good buy for the price because it also includes an ionizer. It isn't built to take care of a large room with lots of people but is quite effective in smaller areas.
This fan is 42 inches tall, and while it's made of plastic and a bit top-heavy, it will hold up to most household traffic and won't tip over (unless you have a cat whose mission in life is to jump onto anything tall). Its footprint is 13 x 13 so it can fit into most tight areas without an issue. There are three oscillating speeds; the one thing the team didn't like is that the Lasko's side-to-side oscillation is only 45° and we've found that fans that move through a range of 90-180° are more effective.
One of the things we did like is the fact that it includes an air ionizer. You won't notice that it's operating unless you smoke or have several pets, but it is removing pollen and dust from the air which is a very good thing, particularly if anyone in the house has asthma or breathing problems. The timer on the Wind Curve isn't the most convenient we've ever seen since you have to keep pressing the timer button to increase the interval from 30 minutes to 7½ hours by half-an-hour increments, but it works fine.
The battery-powered remote can control all of the tower fan's functions from across the room, and the noise level is low.
This is a sharp looking ionizing tower fan at a great price.
Details of the Lasko 2551 Wind Curve Platinum Tower Fan:
Height: 42 inches
Oscillations: 3 speeds, 45°
Ionizer: Yes
Timer: Yes, up to 7.5 hours
Remote: Yes
Size: 13 x 13 x 42 inches
Weight: 12 pounds
Warranty: One year
The final choice of our top 5 best tower fans is our budget selection. At 36 inches, the Holmes is six inches shorter than our preference, it can't handle a large room, and it has a somewhat-useless (at least to us) "random" mode which cycles through the fan's three speeds with no rhyme or reason. Its oscillation options are equally odd; you can choose to have it rotate through 90 degrees to the left, or 90 degrees to the right – but can't set it to rotate the full 180 degrees at one time.
However, this Holmes model provides solid performance for small rooms, it has a very small footprint, its timer can be set for one, two, four or eight hours, and the price is very reasonable. That's a lot of fan for the price.
You get a lot of fan for your money – looking in depth on the Holmes 36 Inch Oscillating Tower Fan:
Height: 36 inches
Oscillations: 3 speeds, 90° in just one direction
Ionizer: No
Timer: Yes, up to 8 hours
Remote: Yes
Size: 6 x 8 x 32 inches
Weight: 9 pounds
Warranty: Three years, limited
Check Homes Oscillating Tower Fan for Home Price on USA Amazon