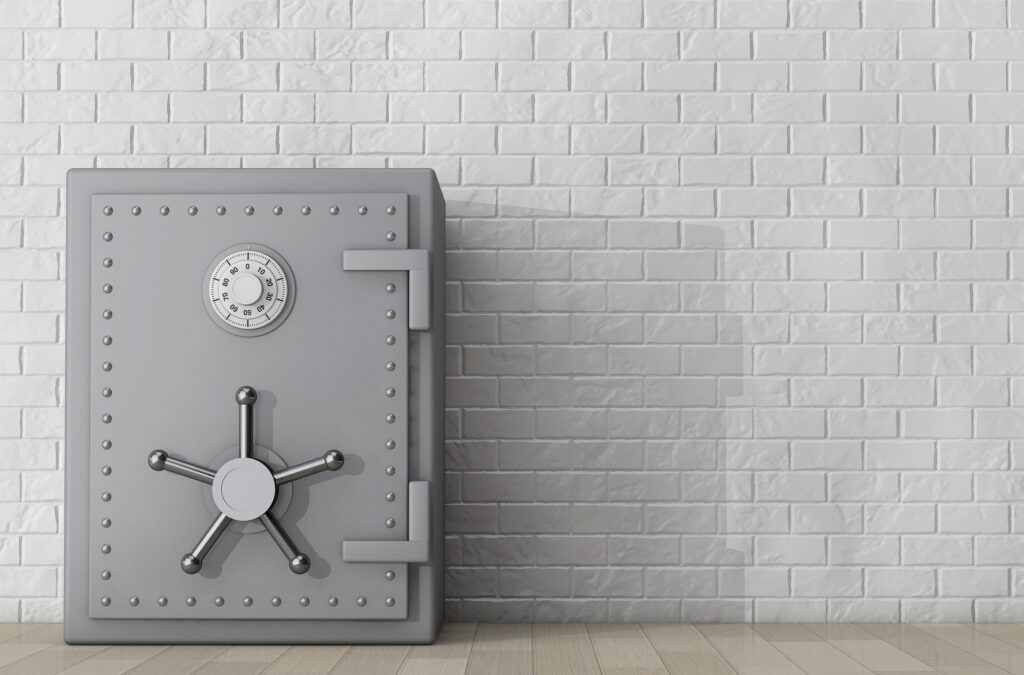 Best Wall Safe Review and Buying Guide – Top 5 Most Secure List for September, 2023
It's not just super-rich guys, spies and movie villains who have wall safes. Anyone who owns valuable items they don't want locked away in a bank's safe-deposit vault (where they're difficult and time-consuming to access) is a prime candidate for a secure home wall safe.
That's particularly true for people who have expensive jewelry or luxury watches they wear regularly, sensitive computer drives or discs they need to protect, prescription medication or rainy-day cash that shouldn't be left in the open, or legal documents they want hidden but close at hand.
Some homeowners opt for floor safes because they are harder for intruders to discover when hidden under a rug and harder for bad guys to remove when built into reinforced concrete. That's an expensive proposition in most cases, though, and a wall safe is a much more convenient location for items that are accessed regularly.
We'll take a closer look at Your House Garden's choices of the top 5 best wall safes you can buy and place in your bedroom, after learning a little more about the criteria we used to evaluate them in our buying guide below.
The Real Reasons for Having a Wall Safe
No home safe will provide indefinite protection if determined intruders have the run of your house, with hours or days to discover and then crack or remove the safe. A good wall safe will act as a deterrent, preventing burglars or other unauthorized individuals from quickly finding and grabbing valuables or important items before making their escape.
That's not the only reason to have a safe; fires may not be much of a danger to your fine jewelry, but almost any other valuable property could be destroyed by flames in a matter of seconds. A wall safe with the proper fire rating (more about that shortly) can protect computer discs, tapes or even papers for several hours, even in the midst of a raging blaze.
For those reasons, we ranked wall safes based primarily on how secure they are, as well as their fire resistance. There are other considerations too, of course, and we'll take a brief look at those in a bit.
UL Ratings
You're probably familiar with Underwriters Laboratories, now known simply as UL. The trusted company is best known for its safety certification of electrical equipment but it also tests and rates many other products, including safes.
It would be an big exaggeration to say you should never consider a wall safe that isn't UL approved and rated, but it's certainly the (pardon the expression) safest approach. The market has been flooded with cheap locks made in China which are prone to failure and safes which aren't as fireproof as they claim. UL certifications and ratings are the best way to ensure that your wall safe won't be more problem than protection.
Here's the difficulty: in the "affordable" price range, the majority of home wall safes have not been submitted for UL ratings since they're smaller than the monsters that usually cost thousands of dollars. In that case, it's best to stick with well-known, reputable manufacturers, some of whom rely on another lab like ETL or do internal testing.
There are lots of different UL wall safe ratings. Here are a few of the most common:
– RSC: For residential safes; the lock will withstand standard safe-cracking tools for 5 minutes.
– TL-15: One-inch thick steel, with a lock that will hold up against standard tools for 15 minutes.
– TL-30: Similar, but with a lock that will hold up for 30 minutes.
– TL-30X6: Similar, but all sides of the safe can also hold up for 30 minutes.
– TRTL-30X6: Similar, but the entire safe can also hold up against torches for at least 30 minutes.
– Class 125: Interior will get no hotter than 125° for 1-2 hours, in a fire of 1550°. Will protect computer discs.
– Class 150: Similar, with interior temperatures no hotter than 150°. Will protect tapes.
– Class 350: Similar, with interior temperatures no hotter than 350°. Will protect paper.
Some manufacturers rate their own safes as "B," "C" or "E." None have been UL-tested but "E" ratings are theoretically similar to TL-15 safes.
Locks
It's a myth that some types of wall safe locks provide better protection than others against intruders. Some techies will tell you that biometric locks, which scan your fingerprints, are more secure, but given enough time they can be circumvented by brute force. Other common choices are the traditional round dial or keypads like the ones on an ATM machine; the best lock is simply the one you're most comfortable with. You'll also see safes with two locks that have to be opened separately, which might give you a little more piece of minds.
Other Wall Safe Details to Consider
The stronger the material, the more difficult it is to crack. The door and walls should ideally be solid steel and at least ¼" to ½" thick. The weight of a steel safe also is a deterrent to those who might try to remove the entire safe by force.
Wall safes are rather small since they're normally installed between studs. Be sure there's enough interior room for everything you want to store, and that the safe is the right size to fit where you want to put it. On that subject, ensure that your chosen location allows you to easily hide the safe with a wall hanging or other object, and is still convenient for you to access.
Better safe than sorry; here are the top 5 best wall safes that the Your House Garden review team recommends. We're not including safes that cost a thousand dollars or more, since they may be UL-rated but will also be beyond the price range of most shoppers.
If your valuables are really valuable you may be willing to pay top dollar for the very best home wall safe, and that describes this UL-rated safe which is the most expensive in our ratings. AMSEC (American Security), though, has been celebrated for its highly-secure and extremely well-built safes for years and this newer addition to their lineup meets their very high standards.
First things first. It's UL-rated at Class 350 for one hour; that means it will protect anything inside from roaring flames and will withstand a 30-foot drop (in other words, falling two stories inside a burning and crumbling building) without damage. There's an E5 high-security electronic keypad lock on this AMSEC model, which is far better protection than the solenoid locks used on lesser safes, and the live locking bolt and deadbolts are 1/2" solid steel. The thickness of this safe is impressive as well with a ½" 11-gauge pry-secure steel door the highlight. A slight downside: the thickness of the safe makes the interior storage area smaller than in some competitors.
The WFS149E5 is designed to easily fit between 16" o/c wall studs, with pre-drilled anchor holes as well as a built-in flange. The one thing to consider, however, is that since the safe is 13½" deep it may not be a good fit for all homes. Consulting a professional installer is probably the best idea if you choose this top-of-the-line fireproof wall safe.
This AMSEC safe is the clear choice of the Your House Garden review team for those willing to spend extra to ensure their valuables are safe against burglars and fire.
Facts and figures on the AMSEC WFS149E5 Fire Wall Safe:
UL Listing: Class 350, protects paper at 350° for one hour
Locking mechanism: E5 electronic keypad
Door thickness: ½ inch
Size: 16 x 19 x 13.5 inches
Weight: 106 pounds
Warranty: One year, limited
The AMSEC may be "too much safe" for most people, in which case this moderate-level Protex wall safe is right in their wheelhouse. It doesn't offer the UL fireproof rating or incredible construction of the AMSEC model but it's a secure steel safe that will keep burglars at bay, at a price that's 50-60% lower.
One of the often-ignored advantages that a touch-pad or biometric wall safe has over a traditional dial model is that the locking mechanism doesn't stick out, so it's easier to hide the safe behind a painting or wall hanging. The keypad on the PWS-1814E is even better than most, completely flush with the door. It also has a small interior housing, which creates maximum interior space for storing your valuables.
The lock has other interesting features as well. If you ignore the "low battery" warning for too long your key code will still be remembered for another six months, and there are two override systems, one powered and one with a key. That may not provide the ultimate in protection, but it rates high in convenience for ordinary users. This safe is made from heavy-gauge steel, with a 5/8" formed steel door and dual ¾" steel live locking bolts, and fits nicely between 16" o/c studs with six anchor holes and a built-in flange.
This Protex is not UL-rated so you shouldn't count on it to be impervious to fire-damage or burglars with tools and lots of time. It is well-constructed and roomy, though, and a good choice for everyday use.
Details on the Protex PWS-1814E Electronic Wall Safe:
UL Listing: No
Locking mechanism: Electronic keypad
Door thickness: 5/8 inches
Size: 18 x 3.9 x 14 inches
Weight: 28 pounds
Warranty: One year
Those who feel that newer biometric technology is more secure than a keypad locking mechanism will want to take a good look at this Barska wall safe. Like the Protex it's not UL-rated, so it won't protect your stuff during a big fire or when assaulted by experienced thieves with lots of time. But it's primarily designed as a gun safe, so you know it will frustrate hurried intruders or curious fingers.
The biometric lock is the feature that will probably interest readers the most, so here's how it works. It sticks out about an inch from the door, not too bad for the purposes of hiding it behind a picture. You scan in your fingerprints inside the safe and the mechanism will then recognize them on the outside reader; since the memory can hold 120 different fingerprints you're able to scan yours at several "different angles," so you don't have to have your finger in exactly the right position when you're trying to open the safe. That step is highly recommended. If you have any problems, backup keys are supplied as well.
The AX12038 isn't as sturdy as the wall safes ranked higher on the Your House Garden list. The steel sides are only 1/16th of an inch thick (the door is thicker, of course) and there are no locking bolts on the hinge side of the door. Not the best design the review team has seen, but it works. The safe is the right size to install between 16" o/c studs.
This Barska wall safe will work fine as a "deterrent" and the biometric feature is definitely cool, although we'd go with the Protex for better protection in this price range.
A closer look at the Barska AX12038 Biometric Wall Safe:
UL Listing: No, but California-approved as a gun safe
Locking mechanism: Biometric
Door thickness: ¼ inch
Size: 15 x 4 x 21 inches
Weight: 28 pounds
Warranty: One year, limited
4. Paragon 7725 Flat Superior Wall Safe
Our budget choice isn't going to stop an expert crew from accessing your valuables, but it's more than enough to keep the kids or relatives away from what's inside.
The Paragon 7725 isn't exactly flat, but it's close. The electronic keypad is almost flush with the door, with a recessed key-operated lock (an alternative to using the keypad) and handle contained within that will easily sit unobtrusively behind a wall hanging. Once you get inside, you'll find that the large lock mechanism doesn't leave a ton of room, so don't plan on storing precious photo albums or other large items in this safe. It's the right size to fit between 16" o/c studs.
The box and door are steel but only 1/8" thick, which is why we wouldn't suggest leaving a well-equipped Oceans Eleven crew alone with the safe. But it's built pretty well and will certainly do the job of keeping your cash, pills, or jewelry out of the hands of those who shouldn't have access to them.
Paragon's "Flat" wall safe is inexpensive, constructed wall safe (there's a ten year warranty!) and a terrific bargain for those who won't be asking too much of their safe.
Digging deeper on the Paragon 7725 Flat Superior Wall Safe:
UL Listing: No
Locking mechanism: Electronic and key
Door thickness: 1/8 inch
Size: 22 x 4 x 16 inches
Weight: 37 pounds
Warranty: Ten years, limited
The Stack-On PWS-1522 is quite similar to the Paragon: it's not UL-rated (although the manufacturer claims it's fireproof to 1400° external temperature for 30 minutes), it's solid steel but has a relatively thin door and walls, it has an electronic keypad locking mechanism with a supplemental key, it sits almost flush to the wall and fits nicely between two standard studs.
Why is it ranked below the Paragon, then? Three reasons – it has a bit less interior space, it's slightly more expensive, and it only has a three-year warranty compared to the Paragon's exceptional ten years.
This is another good, inexpensive safe that won't rival Fort Knox (and isn't meant to), but will give you peace of mind in most situations.
Specs for the Stack-On PWS-1522 Wall Safe With Electronic Lock:
UL Listing: No, manufacturer claims relatively fire-safe for 30 degrees
Locking mechanism: Electronic and key
Door thickness: 1/8 inch
Size: 21 x 4 x 14 inches
Weight: 30 pounds
Warranty: Three years, limited