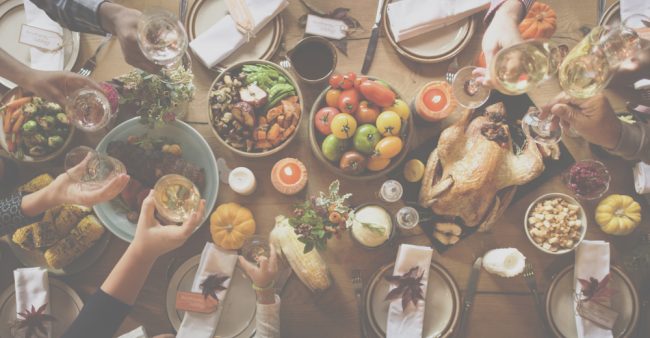 There are three types of people who have never tried frying a turkey (we're not counting people who don't like turkey, of course).
One group shuns all fried food for health reasons. The second consists of traditionalists who plan their Thanksgiving around the 3-5 hours it takes to roast the bird in the oven. Finally, there are those who visualize their entire house going up in flames if they dump a huge turkey into a large vat of oil.
The Your House Garden team's responses?
1) Fried food is delicious and fine in moderation. Of course, we're not doctors.
2) It's time to try something new – and not waste hours and hours sitting in front of the oven.
3) There's nothing to be scared of if you buy the right turkey fryer and use it responsibly.
Add two other facts: a deep-fried turkey can be ready in minutes instead of hours, and the finished bird is so yummy that many people trying fried turkey for the first time swear they'll never put their bird in the oven again.
The two keys to making a perfect fried turkey are doing it properly and having the right equipment. There are plenty of places you can learn the guidelines for deep-frying a turkey, so we'll let you find them elsewhere (Cliff Notes: don't fry a partially-defrosted or brined turkey, don't use too much oil, don't use an outdoor fryer indoors). As for finding the right fryer, we've got you covered.
Indoor or Outdoor Turkey Fryer?
The biggest choice you'll have to make when tackling our list of the top 5 best turkey fryers is whether you want to cook indoors or outdoors since the units intended for each use are quite different. There are pros and cons for each.
Indoor Turkey Fryer Pros
An indoor fryer simply plugs into an electric outlet. It is theoretically safer (naturally, you can have problems with any appliance if you use it incorrectly) because it uses less oil, doesn't have an open flame, and has a wide variety of controls and safety features like automatic shut-offs, timers and temperature controls.
An indoor turkey fryer doesn't need you to babysit it since there's no burner to regulate manually, it can be used any time of the year and there's a lid to prevent the oil from splattering. You can use it outdoors with an extension cord, too.
Indoor Turkey Fryer Cons
Sounds perfect, right? There are some drawbacks to consider, however.
It takes longer to fry a turkey indoors because the oil takes longer to reach the proper temperature, the smell of deep-fried turkey will linger in your house for days, and you can't take an electric fryer with you for camping or tailgating. Most importantly, you don't get the "authentic" feel and satisfaction of deep-frying a turkey when you just toss it into an appliance and go watch TV for a while, instead of lovingly tending to the bird as it cooks.
Many also claim that a turkey fried indoors comes out soggy and oil-soaked. We're not so sure about that; we'd guess those feelings have as much to do with the authenticity factor as much as the actual final result. It's true that the skin on an indoor turkey may not be as crisp as on one done outdoors, but it's still delicious when cooked in a quality indoor top turkey fryer.
Outdoor Turkey Fryer Pros & Cons
The cons of indoor units are the pros of an outdoor fryer – the experience and authenticity, faster cooking, crispier skin and the ability to keep the smell outdoors.
As for the disadvantages of frying a turkey outdoors, there are quite a few. You can't fry in rain or snow, you have to manually monitor and regulate the heat (although high-end outdoor fryers have some automatic capabilities), you have to be careful to place the unit carefully (away from the house and not near carports or other structures), the greater amount of oil required (and lack of a lid) creates greater chances for oil spatters and even fires, and you have to regularly refill the propane tank that runs the fryer. And of course, you have to keep the kids and pets away.
So why would anyone decide on an outdoor turkey fryer? For the same reasons they grill hamburgers instead of broiling them indoors: it's more fun, more rewarding, and the taste is different – even if the difference is largely imaginary. One note: when you buy an outdoor fryer, it doesn't come with the propane tank and base for the unit; those must be purchased separately.
We have both outdoor and indoor models on Your House Garden's list of the top 5 best turkey fryers.
Other Factors to Consider When Buying A Turkey Fryer

For indoor turkey fryers, the considerations are similar to those of any other kitchen appliance: convenience features like auto-shutoff, thermostats, timers and the like. The security and venting of the lid will matter as well. For outdoor models, any of those features can be a big plus, but they're not always available.
No matter which type of fryer you've decided on, you'll also want to look at the capacity. Indoor fryers typically can only handle a bird that's 14 pounds or less and requires a few gallons of oil. High-end outdoor models are usually big enough to handle turkeys as large as 20 pounds but will have to be filled with as much as three to five gallons of cooking oil.
Finally, the type of lifter used to pull the cooked turkey out of the boiling oil isn't only a convenience, it's a necessity for safety. It's a small but very important feature to consider.
That's enough prep work. Time to get this baby cooking.
1. Bayou Classic 1118 32-Quart Stainless Steel Turkey Fryer
Bayou makes a number of different outdoor models of varying sizes, but the review team likes this 32-quart monster for one reason: it can handle birds as large as 18-20 pounds (the manufacturer recommends 18 but you can go a bit higher, in our opinion. After all, if you're going to go through the effort of frying a turkey outdoors, you might as well go all the way.
It's also versatile enough to let you fry three entire chickens in 20 minutes (with the help of the included skewer set), or to steam or boil enough seafood for a New England clambake or a traditional crawfish boil for the entire neighborhood.
The large pot and the accessories (rack, skewers, basket and removal hook) are high-quality 304 stainless steel, as is the included long thermometer for measuring the temperature of the oil.
The construction is also first-rate, from the rivets on the pot to the vented lid, and only about three gallons of oil is required for cooking a full-sized turkey, less than many outdoor competitors. Most importantly, the Classic 1118 fries a heck of a turkey in well under an hour.
There are a few drawbacks to consider. There's no automatic shutoff (which is not unusual for an outdoor fryer) but of greater concern to many will be the fact that a 32-quart pot won't fit on most propane cookers, which are built to accommodate 30-quart pots.
You'll likely need to purchase the Bayou Classic SP10 Cooker which is designed specifically to handle this turkey fryer, effectively doubling the final cost of the fryer but still much less expensive than a top-end indoor machine.
The Bayou Classic 1118 is the best turkey fryer for outdoor use, producing an amazing, glistening fried bird in amazingly-short order and versatile enough to fry or cook almost any other protein as well. Just – as with any outdoor turkey fryer – please be careful.
Facts and figures on the Bayou Classic 1118 32-Quart Stainless Steel Turkey Fryer:
Indoor/outdoor: Outdoor
Size: 32 quarts
Oil required: 3 gallons
Material: Stainless steel
Turkey capacity: 18-20 pounds
Burner capacity: 55,000 BTU
Height: 18 inches
Weight: 13 pounds
Warranty: One year
Check Bayou Classic 1118 32-Quart Stainless Steel Turkey Fryer Price on Amazon
2. Butterball XXL Digital Indoor Turkey Fryer
Here's our top indoor model. You can cook a 22-pound turkey in this extra-large Butterball model but you'll do better sticking with the manufacturer's recommendation of 14-18 pounds, or you're more likely to end up with an unevenly-cooked bird with soggy skin. For smaller turkeys, your results will come awfully close to those you get with the Bayou Classic.
You get just about all of the convenience features you'd expect on an indoor fryer: a digital timer, variable temperature control, a built-in drain for the oil, and a basket and filter are included as well.
The inner pot is made of steel but has a porcelain coating so it's easy to clean and dishwasher-safe; surprisingly, the lid isn't vented, although the unit does have auto-shutoff in case things get too hot inside. The ability to easily control temperatures also lets this turkey fryer do double-duty for other foods, too.
The turkey? It comes out yummy in less than hour, as long as you don't go overboard on size.
You can plug the Butterball XXL into an outdoor outlet if you still want to cook in the open air, but this model is ideal for frying turkey indoors quickly and deliciously without making a mess or worrying about the process turning into a flame-fest suitable for a YouTube video.
More info on the Butterball XXL Digital Indoor Turkey Fryer:
Indoor/outdoor: Indoor
Size: 11 quarts
Oil required: 2.75 gallons
Material: Stainless steel, porcelain, plastic
Turkey capacity: 14-22 pounds
Power: 1650 watts
Height: 15 inches
Weight: 19 pounds
Warranty: 90 days, limited
Check Butterball XXL Digital Indoor Turkey Fryer Price on Amazon
The members of the Your House Garden review team went back and forth between the Bayou Classic and the Brinkmann in choosing the best outdoor turkey fryer and finally decided to place the Brinkmann at #3 because of its higher price, lesser power (45,000 BTU vs. 55,000) and smaller size (32 quarts vs. 30). Those factors mean the 815-4001-S can't accommodate as large a turkey and will take a little longer to fry one.
There are definitely some arguments for the Brinkmann, though. It has an automatic shutoff and vented lid (although there's no timer), and its smaller, standard size lets you use most propane cooking units instead of having to find one that will fit the pot.
The included accessories are what you'll need: a thermometer, a cooking basket and turkey lifter, and there's also a one-ounce seasoning injector. You can use it for boiling seafood as well. The fried turkey? It comes out great.
The Brinkmann 815-4001-S is a very good outdoor turkey fryer. Although you'll pay about twice as much for it as our #1 choice, it fits on standard-sized cooking units which might save you the cost of purchasing a larger propane cooker.
Looking deeper at the Brinkmann 815-4001-S Turkey Fryer:
Indoor/outdoor: Outdoor
Size: 30 quarts
Oil required: 3.5 gallons
Material: Aluminum, cast iron
Turkey capacity: 18 pounds
Power: 1800 watts
Height: 17.4 inches
Weight: 21 pounds
Warranty: One year, limited
4. Waring Pro TF200B Rotisserie Turkey Fryer/Steamer
This double-duty indoor machine takes up a lot of counter space, yet can only comfortably hold a 14-pound turkey (the manufacturer claims 18 pounds, but we wouldn't try it). We particularly liked the rotisserie option that turns the bird during the process to avoid uneven cooking, and it produces perhaps the best-prepared fried turkey of any indoor model we've looked at but at a very high price.
The Waring Pro has the important features: auto shutoff, vented lid, combination basket/lifter and all of the cooking controls you could ask for. The turkey comes out almost perfectly fried if you use the rotisserie.
We rank the Waring Pro TF200B indoor fryer down here at #4 for one reason: cost. It's about twice the price of the Butterball XXL, yet holds a much smaller turkey. For a small family that can afford it, though, it's really great.
Specs for the Waring Pro TF200B Rotisserie Turkey Fryer/Steamer:
Indoor/outdoor: Indoor
Size: 10 quarts
Oil required: 2.5 gallons
Material: Stainless steel, aluminum
Turkey capacity: 14 pounds
Burner capacity: 45,000 BTU
Height: 18.5 inches
Weight: 23 pounds
Warranty: One year, five years on motor
Check Waring Pro TF200B Rotisserie Turkey Fryer/Steamer Price on Amazon
Let's be clear. The review team does not recommend oil-less frying for turkeys because we believe the cooked birds aren't as tasty. However, there's a growing demand for air fryers of all types, so we've included the best of those models at #5 on our list of the top 5 best turkey fryers.
The Char-Broil Big Easy is a large outside fryer. It runs on propane, which powers two infrared burners inside the unit. That method takes longer to fry a turkey (1-2+ hours) than oil frying, but you don't have to worry about splattering, fires caused when trying to cook a brined turkey, or draining used oil – and your doctor will approve of the end result.
[youtube id="QVfuppCW0eg" width="750″ height="340″ position="left"]
There's a cooking basket, thermometer, turkey lifter and racks for legs or kabobs included, and the drip pan to catch juices for gravy is a nice touch. The pot is rather small but you can easily "fry," roast or smoke any other meat of your choice in it since the cooking is done by infrared waves.
At well over twice the price of a traditional outdoor cooker, and with results that don't quite measure up to those of an oil fryer, Char-Broil's "The Big Easy" is definitely not for everyone. But it unquestionably has its advantages and is the best choice for those who insist on oil-free infrared turkey frying.
More info on the Char-Broil The Big Easy Oil-Less Infrared Turkey Fryer:
Indoor/outdoor: Outdoor
Size: 14 quarts
Oil required: Air fryer, no oil required
Material: Stainless steel, aluminum
Turkey capacity: 14-16 pounds
Burner capacity: 32,000 BTU (combined, two infrared burners)
Height: 24.5 inches
Weight: 30 pounds
Warranty: One year
Check Char-Broil The Big Easy Oil-Less Infrared Turkey Fryer Price on Amazon
If you are on a roll and after another great product that will help you cook healthy, delicious fried food – then check out Your House Garden's best air fryer review.